It's been mere hours since this year's astonishing Oscars conclusion and I'm still processing last night's historic outcome. Shock, awe, elation, and countless other emotions have been swirling since Jane Fonda announced Bong Joon-ho's Parasite won the coveted Best Motion Picture crown. As I type these words, part of me still thinks we're living some Matrix glitch reality where the Academy doesn't conform to its own traditions. Quentin Tarantino's Once Upon A Time In Hollywood was right there, a nostalgic ensemble darling that takes a "good ol' days" approach to lovingly reminiscing on cinema's past, yet #BongHive loudness proved too formidable. A Monday morning hangover well earned, according to the writer and director's multiple booze-happy acceptance speeches.
It Was All About 'Parasite' Last Night
As the dominoes fell one by one, I watched with incredulous curiosity. Bong Joon-ho's Best Original Screenplay win wasn't all that unfathomable and I thought it signaled a possible lack of attention later. Winning Best International Feature Film next led me to believe that Bong would further score Best Director at most and that'd be that. The Academy wouldn't double-award Parasite, would they? When Best Director added a third trophy to Bong's total, every fiber of my being assumed 1917 would take home Best Picture. (Editor's note: I would like to interject here that I texted him that Parasite had the feel of destiny last night and he didn't believe me.)  Parasite had already made its mark, but then – for the first time in a long time – the Academy voted in a seeming underdog upset that, as fans and critics immediately began exclaiming, "got it right" for once. Once Upon A Time In Hollywood and 1917 no longer the Best Motion Picture favorites previously heralded. A statement maker, frankly.
Oscar night 2020 belonged to Parasite, from Bong's visible appreciation on stage to literal history in the making. Parasite is the first non-English film and first South Korean film to win Best Picture at the Academy Awards. In a year where there were snubs aplenty depending on your informational source (no nominations for The Farewell, Uncut Gems and Honey Boy is a punishable crime), the Academy's adoration towards Parasite felt like momentary vindication. There's work to be done as far as gender and race disparity across nominees, but this unprecedented recognition of foreign cinema instills some hope that the Oscars landscape is shifting. Subtitles are no longer viewed as the enemy.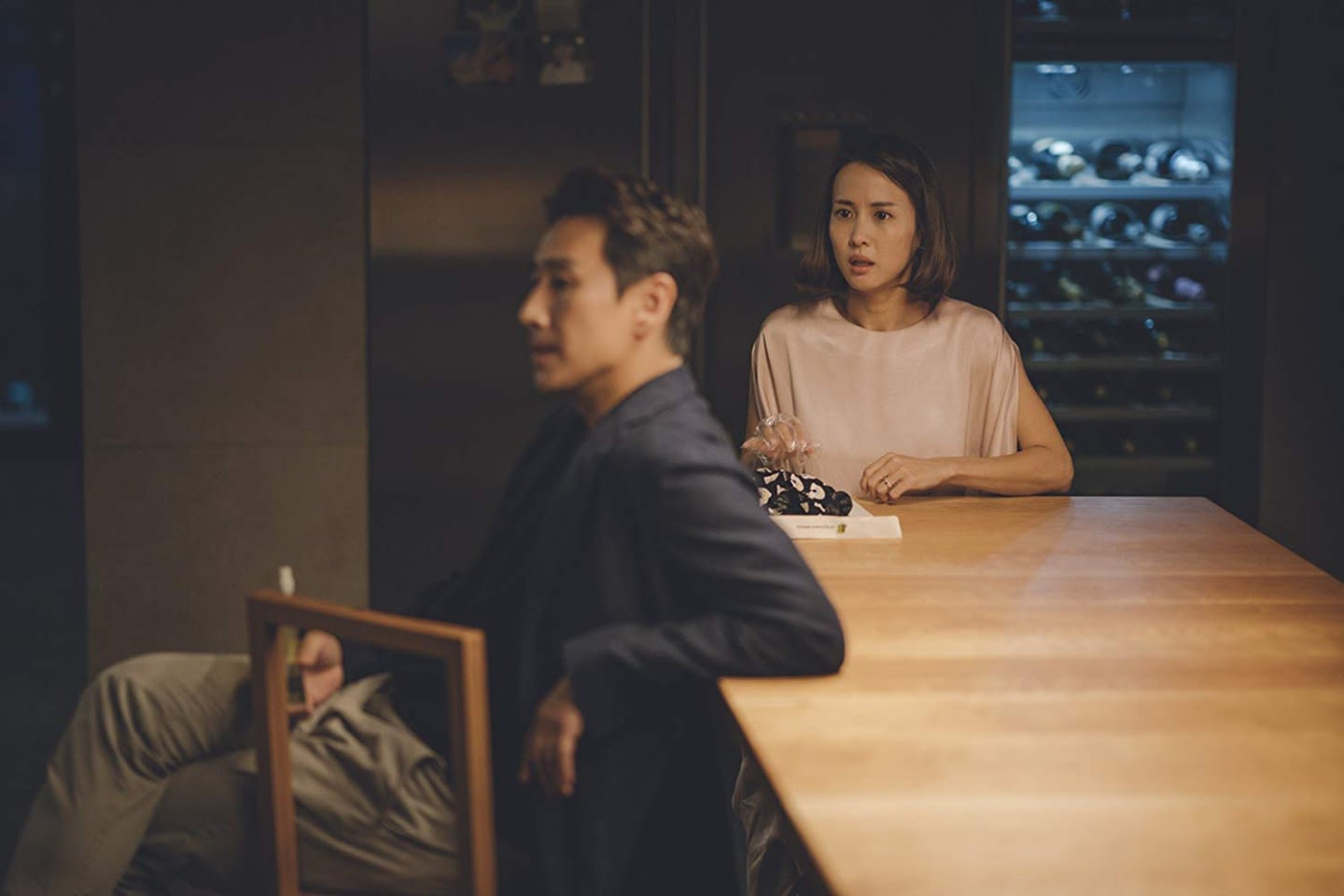 It's fitting, at least, to have a Korean genre thriller lauded so enthusiastically after Janelle Monáe opened 2020's Oscars ceremony with an anthem for the outcasts (e.g. Midsommar and Dolemite Is My Name despite zero nominations). For an Academy that anointed Green Book Best Picture just last year, Parasite's victory surge felt like reflexive justice that teased a different kind of awards season future. One where it's not about the names in your movie or careers on display, or the recognizable narrative template your film follows, but maybe, just maybe, it's about the best film winning what it deserves. The Oscars made a bold and momentous choice last night, one that suppressed usual post-awards snark from film critics who couldn't believe Bong Joon Ho was the man of all three (plus) hours.
But Other Movies Won Big, Too
Elsewhere, the Academy proved much more predictable when it came to performance categories and other filmmaking merits. While 1917 was my pick to win the top prize of the night, Sam Mendes' World War I epic still brought home Best Cinematography, Best Sound Mixing, and Best Visual Effects. None of these are particularly groundbreaking, especially legendary cinematographer Roger Deakins winning his second golden statue and workman-like fifteenth nomination, but they're nevertheless extremely deserved. Deakins' "one-shot" photography without question presented the year's most stunning cinematic views. Anyone else stealing Deakins' Oscar would have been a monumental upset.
Some awards season pundits teased a wacky world where Todd Phillips' Joker might have the last laugh, but much like 1917, Warner Bros.' Clown Prince of Crime only mustered the Oscars glory we all predicted it would take home. Joaquin Phoenix cleaned up in the Best Leading Actor category from one awards show to the next, be it critics voting, his peers, or Hollywood industry folks, so his name being called one last time was always in the cards. Same for the unstoppable Hildur Guðnadóttir, in her category of Best Original Score. Joker wanted to be the year's anarchist pick, but as smarter minds than mine tweeted, "If you didn't give it to Taxi Driver, you're not allowed to give it to Joker." No disruptions from Gotham's deranged jester this year.
Quentin Tarantino might not have taken home any writing or directing statues, but he did earn a shout-out from Bong Joon Ho during one of four acceptance speeches – along with Once Upon A Time In Hollywood's two Oscar victories. Brad Pitt was almost as locked-in a pick for Best Supporting Actor as Phoenix for Best Leading Actor. Cliff Booth was the stuntman of our dreams, and exuded nothing but cool-hand Hollywood charisma whether he may or may not have killed his wife. He's a perfect Tarantino character in another developed Tarantino world – a world production designer Barbara Ling and set decorator Nancy Haigh brought vividly to life. Their win for Best Production Design plays right into the Academy's hand of recognizing Hollywood nostalgia, down to OUATIH's neon strip signs that turned back the generational clock. This was their "once upon a time," but I'm still a bit taken by how Tarantino himself didn't squeak out either a writing or directing win. (Second editor's note: Me again! We've also had this argument: I maintain the Academy is intentionally holding off on that for Tarantino's next and ostensibly final film.)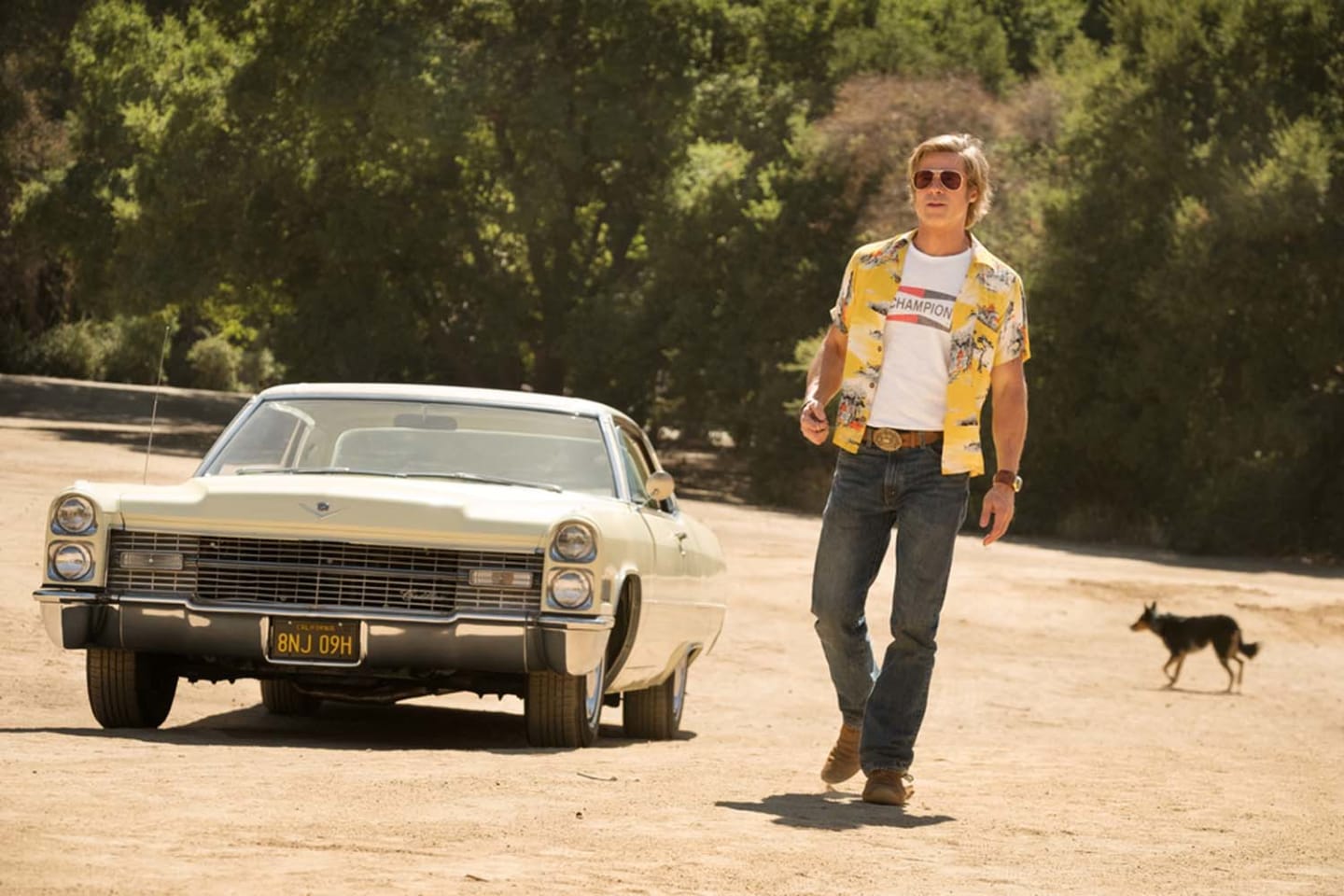 How could we forget one of your dad's or uncle's or grandfather's favorite movies of 2019, Ford v Ferrari? At two victories, James Mangold's automotive drama was built for more tech-specific categories. Many predicted 1917 would sweep the audio categories due to its chilling sounds of war, I picked Ford v Ferrari and Donald Sylvester to win Best Sound Editing for my only Oscar betting pool. The punch of a gear switch, vroom of speeding racers – it all cuts together so magnificently, an opus made of the burn of rubber and rhythmic clang of mechanic's tools. The bigger surprise came when Andrew Buckland and Michael McCusker won for Best Film Editing, edging out the indomitable Thelma Schoonmaker for her work on The Irishman (a lot of times in the Academy, "best" equals "most" and The Irishman has plenty of excellent editing with such a long runtime).
Could The Academy Finally Be Moving In The Right Direction?
The 2020 Oscars were a night of dapper suits and dazzling gowns and plenty of expectations met, but for the first time in a long time, we're having conversations about how the Academy took a big swing in the best way possible. As Parasite gained more and more momentum through awards season while its competition slowed, I'll again admit to not immediately buying into the film's dominant Oscar potential. Best International Feature? Sure. Best Director? A second win at the most. Oh, how spectacularly and wonderfully wrong I was, to now reflect on how Parasite – a flippin' Fantastic Fest favorite! – snuck into the Oscars' basement and refused to leave without first swiping its most prestigious award.
I yearn for a day where presenters can stop joking about the lack of female inclusion as Steve Martin and Chris Rock noted, or the continued reminders of "Oscars So White" (dropped by Oscar Isaac this year), but there's so much to be said about a Korean-language film taking the Academy's highest honors. Maybe, just maybe, Bong Joon Ho's wicked dark comedy-turned-Shakespearean tragedy dissection of classism is the renegade catalyst this industry needed to ignite broader change – or maybe this is just "Big Bong Energy" at its best. In any case, allow me to end with the most eloquence and grace I can gather after last night's proceedings: ahem, "HOLY S%T, REALLY?! AMAZING!"
Here's how to watch the Best Picture nominees if you still need to catch up. Click here for our Oscars coverage.