With the coronavirus temporarily but drastically changing the way Hollywood does business right now, studios are getting creative with how they're handling releases. Some studios are choosing to bump their release dates to later times. Others are opting for day-and-date releases. But what we're seeing more frequently is studios bumping up the release date window for their movies.
Normally, depending on the movie, a movie gets its Blu-ray/DVD release anywhere from 3-5 months after its theatrical release. It used to take much longer but distributors started pushing up dates for home entertainment releases due to fears people would just pirate the movies instead of buying them. Now we only have to wait a handful of months. Still, that can seem like an endlessly long time if you're waiting on a movie you loved. Luckily, plenty of studios are making their movies available on VOD and streaming early for our viewing entertainment while we're all being responsible and practicing social distancing and keeping one another safe. What better excuse to crash on the couch than a ton of new movies hitting on-demand?
NOTE: These dates are for when the movies will be available digitally. Physical media (i.e. Blu-rays and DVDs) will take a little longer.
1. The Invisible Man
This one (and the next two) were announced last week, arriving early to rent at home even though all three just hit theaters a few weeks ago. First up is Leigh Whannell's tense thriller The Invisible Man, an updated take on the classic H.G. Wells story. Elisabeth Moss turns in a gripping, fragile performance as Cecilia, an abused woman who escapes her controlling, brilliant husband, Adrian (Oliver Jackson-Cohen) in the middle of the night. He's soon found dead, but when Cecilia starts to be tormented by an unseen presence, she becomes convinced Adrian, a pioneering scientist in the field of optics, has found a way to make himself invisible. As even the people Cecilia trusts start to question her sanity, she must prove Adrian's deception before time runs out. I wrote in my review that it's a hauntingly relevant take for today, exploring the concepts of abuse and trauma, gaslighting and how women are perceived in the world. It's also creepy as hell.
The Invisible Man is available to rent from these sites for $19.99 for 48 hours.
2. The Hunt
The Hunt, Universal's controversial horror film that had its release date bumped last year after backlash from the far right and in the wake of two mass shootings, was released in theaters just a few weeks ago. The movie follows the terrifying ordeal of twelve strangers who wake up in a clearing with no memory of how they got there. It quickly becomes clear that they're trapped in a dangerous game where the rich hunt regular people for sport. But one contestant knows who's pulling the strings – and she intends to play the murderers' game until she can get to them and take it all down. It's brutal, bloody, and batshit – and maybe exactly what you need to relieve some anxiety right now.
The Hunt is available to rent on multiple platforms for $19.99 for 48 hours.
3. Emma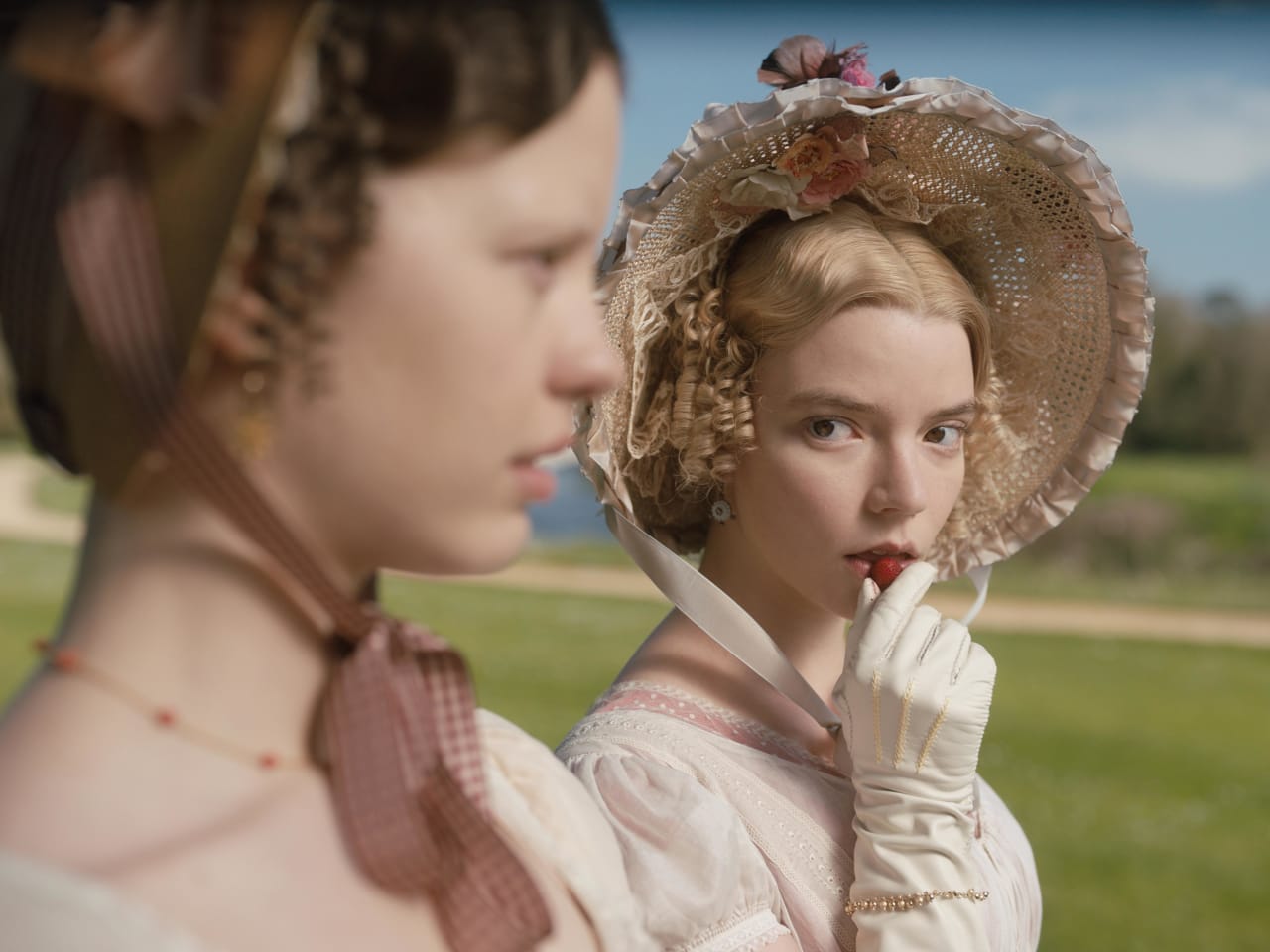 Jane Austen's classic novel has been adapted many times since it was published in 1815, most famously in Amy Heckerling's 1995 modern masterpiece Clueless. This version from Autumn de Wilde with Anya Taylor-Joy in the titular role, might be just as good. Emma Woodhouse is rich, pampered, and privileged – and bored. To pass the time and kill her boredom, Emma starts to scheme in the lives of those around her by playing matchmaker. But with her lack of awareness and myopic vision, she only wreaks havoc, too self-centered and silly to even understand her own heart. De Wilde's adaptation, based on a crackling script from Eleanor Catton, is colorful and stylish, comedic and absurd, and utterly delightful. She does for Jane Austen what Greta Gerwig did for Louisa May Alcott's Little Women – kept it squarely in the time it was set while making it relevant to our modern era.
Emma is available to rent on multiple platforms for $19.99 for 48 hours.
4. Bloodshot
Look, gang, I'm not going to lie to you: Bloodshot isn't exactly a masterpiece. But as I wrote in my review, it's a not-masterpiece that is very much peak Vin Diesel, a popcorn action flick through and through. Diesel stars as Ray Garrison, a soldier killed in action and brought back to life with nanotechnology thanks to the brilliance of Dr. Emil Harting (Guy Pearce) and his RST Corporation. Ray is stronger, faster, and able to heal almost instantaneously. But as he quickly learns, his mind is no longer his own and RST controls everything he does. Unsure of what's real and what's not, Ray goes on a rampage to take down RST once and for all and earn his freedom. There's a lot of punching, a lot of white tank tops, and a lot of flexing. Like I said, peak Vin Diesel. Grab some virtual friends and have a watch party online.
Bloodshot is available to rent on multiple platforms for $19.99.
5. The Gentlemen
Guy Ritchie's first original movie not based on any preexisting material since 2008's RocknRolla might have been met with mixed reception from critics, but it's a hell of a fun time. As I wrote in my review, the chemistry of the cast is incredible and the comedy on-point, but buyer beware: Plenty of the humor could be deemed offensive, so take that for what it's worth. Matthew McConaughey plays Mickey Pearson, an American expat who has built up a weed empire in the U.K. When word gets out that he might be looking to sell his business and retire, the entire criminal underworld explodes with power struggles, backstabbings, and double-dealings. Meanwhile, Mickey's loyal right hand, Ray (Charlie Hunnam) is running all around town trying to clean up the mess and dealing with blackmail from sleazy tabloid journalist, Fletcher (Hugh Grant). The cast also includes Colin Farrell, Michelle Dockery, Jeremy Strong, Henry Golding, Eddie Marsan, Lyne Renee, Tom Wu and Chidi Ajufo, so it's worth seeing for the star power alone.
The Gentlemen is available to rent on multiple platforms.
6. Birds Of Prey
If you didn't see it when it hit theaters, now's your chance to see Cathy Yan's criminally underrated Birds of Prey. For those of you still thinking this is going to be on the level of Suicide Squad simply because Harley Quinn is in it, think again. Birds of Prey is a perfect homage to the wacky, frenetic, brilliant Harley Quinn, played by Margot Robbie. This time around, she's kicked Joker to the curb and now has a target on her back from, well…everyone. When the sadistic Roman Sionis, a.k.a. Black Mask, threatens Harley with death unless she finds a precious diamond, she must team up with alcoholic cop Renee Montoya (Rosie Perez), the vengeance-driven but socially awkward Huntress (Mary Elizabeth Winstead) and Roman Sionis' reluctant right-hand gal, Black Canary (Jussie Smollett-Bell). Together, the four of them must find the diamond and protect Cassandra Cain (Ella Jay Basco), the young girl who has stolen it. Honestly, just…see this movie, guys. I raved about it in my review and I would still. It's great.
Birds of Prey is available to rent from multiple platforms for $19.99.
7. The Way Back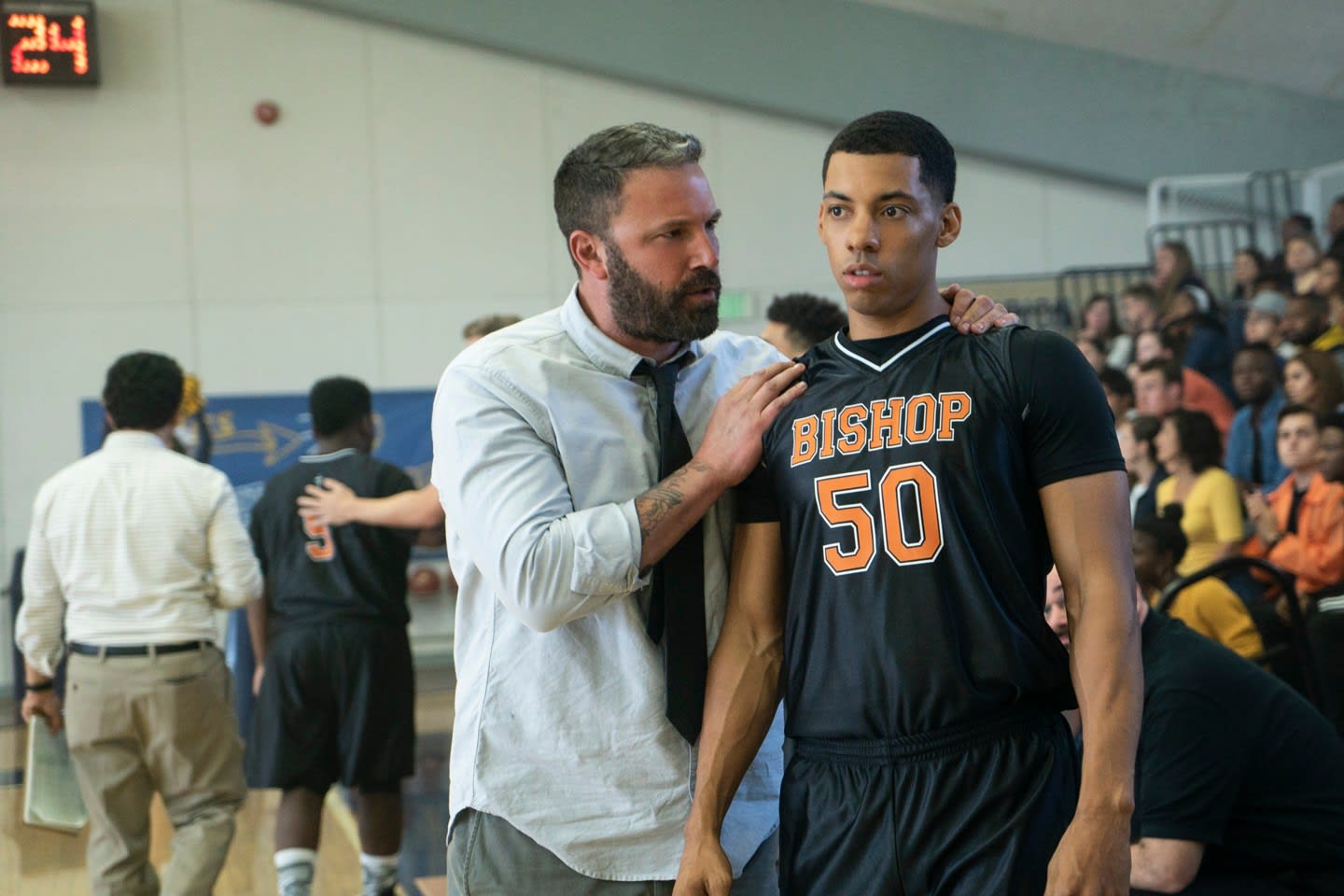 Ben Affleck's redemption story movie The Way Back only just hit theaters a few weeks ago but Warner Bros. is making it available to rent on-demand right now. Affleck stars as Jack Cunningham, a disgraced former basketball star whose life has fallen apart: His marriage has ended and he's on a downward spiral of grief and loss. When he's asked to coach his alma mater's basketball team, no one is more surprised when he says yes than Jack himself. As the team comes together and the boys turn to Jack as a mentor, he slowly starts to find his way back to healing and redemption.
The Way Back is available to rent on multiple platforms.
8. Just Mercy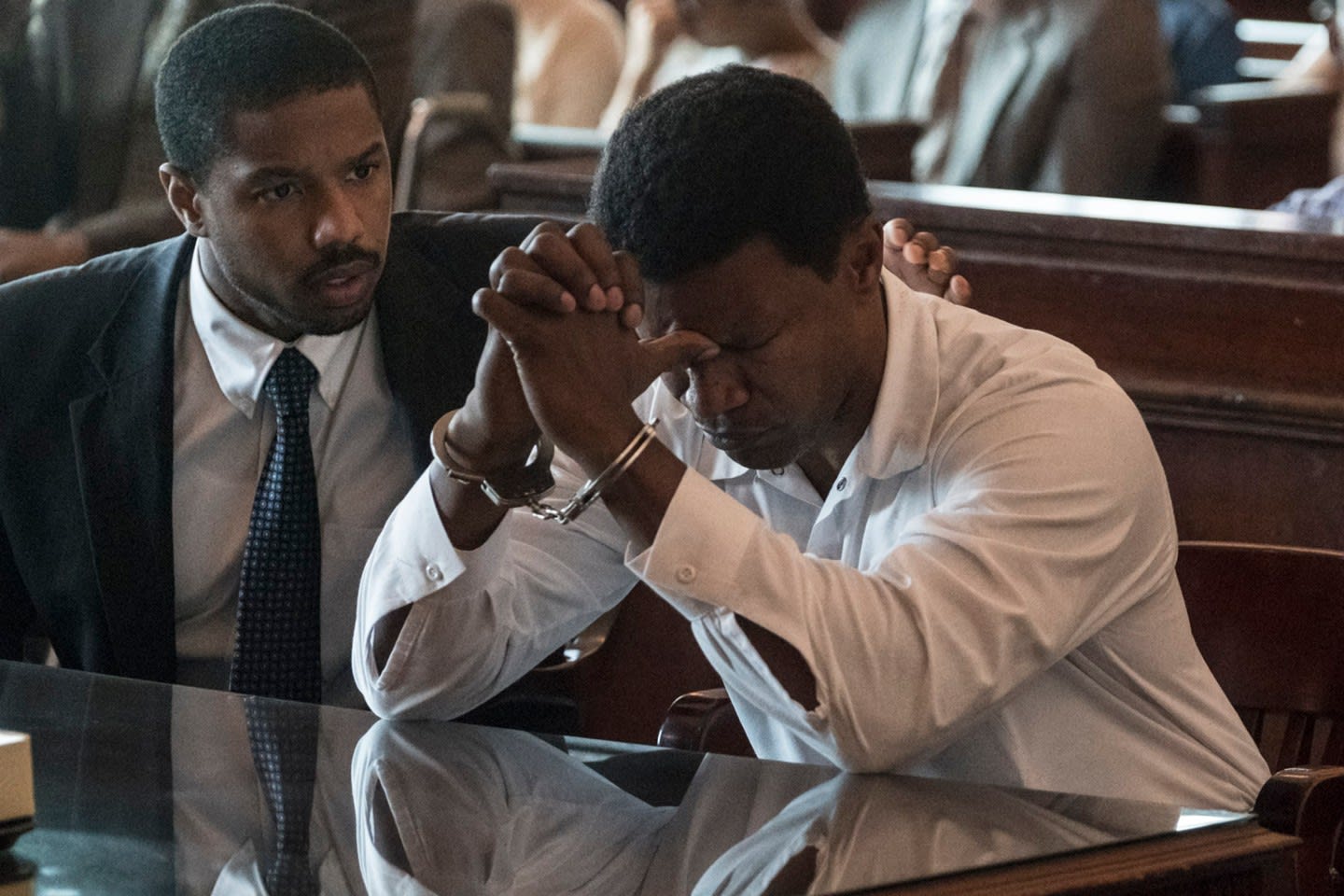 Destin Daniel Cretton's powerful little gem that flew under the radar is hitting VOD this week. Just Mercy tells the true story of young lawyer Bryan Stevenson (Michael B. Jordan), who, after graduating from Harvard, eschews fancy law firms to head back to Alabama to defend those who were wrongly condemned, too poor to hire a proper lawyer, and the ones the system failed. One of his first cases turns out to be history-making: Walter McMillian (Jamie Foxx) is on death row for the murder of an 18-year-old girl despite the lack of evidence against him and a sketchy testimony from a criminal with reason to lie. With the help of local activist Eva Ansley (Brie Larson), Bryan takes on the quagmire of the American legal system to fight for Walter and others like him that unfairly fall through the cracks.
Just Mercy is available to rent on multiple platforms.
9. Dolittle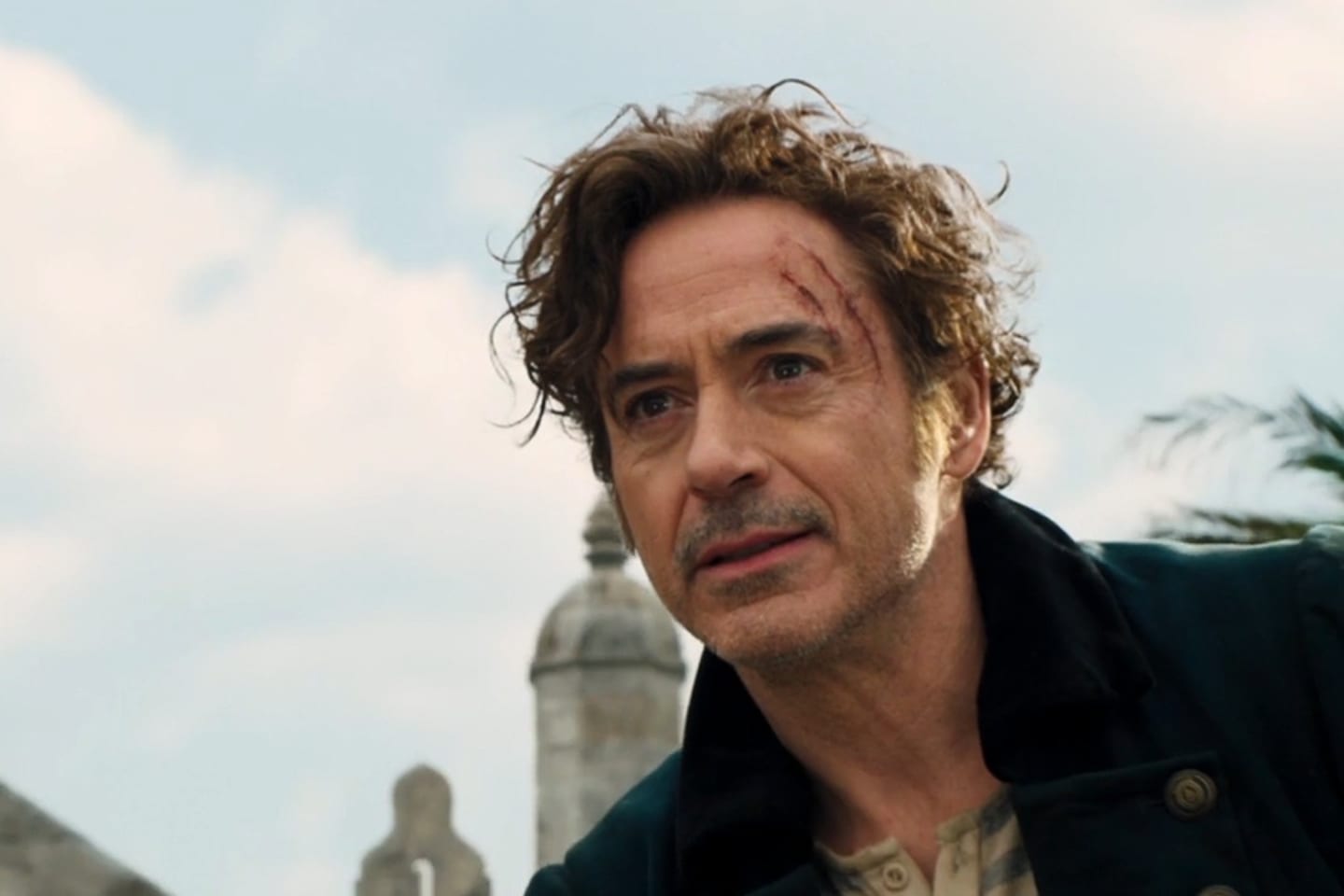 Dolittle might not have fared well in theaters (alright, it flopped), but for those curious about Robert Downey Jr.'s ill-fated adaptation, now's your chance to check it out. Based on the books by Hugh Lofting, this version finds eccentric widower Dr. John Dolittle holed up and living as a hermit in his estate. But when the young Queen Victoria falls gravely ill with a mysterious disease, Dr. Dolittle must emerge from his isolation and go on a swashbuckling adventure in search of a cure, aided by his talking animal companions. It's wacky and it's weird, and now you can see it for yourself.
Dolittle is available to rent on multiple platforms.
10. Onward
Pixar's latest is the perfect family film to keep the kids entertained. The Lightfoot family is small, with single mom, Laurel (voiced by Julia Louis-Dreyfus), raising her two sons, Ian (Tom Holland) and Barley (Chris Pratt). The boys' dad died when Barley was young and Ian was just a baby, and shy, awkward Ian wishes more than anything to be able to see his dad and ask for advice. On his 16th birthday, he gets the chance to do just that when his mom gives them a gift from their dad: A magical staff and a spell to bring him back for 24 hours. Only one problem – the spell misfires and they only bring their dad back from the waist down. The boys then go on an epic quest to find a magical Phoenix Stone to finish the spell and bring their dad back – if only in time to say goodbye. Onward may not be the most inventive Pixar film, but as I wrote in my review, it's still powerfully heartwarming and full of the natural charm and charisma of Holland and Pratt.
Onward is available for streaming purchase for $19.99 but if you want to wait, it will also be hitting Disney+ on April 3.
Those are the movies you can watch early on VOD right now. A few other movies aren't available on demand just yet but will be soon:
11. Bad Boys For Life
The sleeper hit of the year, Bad Boys for Life finds Will Smith and Martin Lawrence back in the saddle as cops Mike Lowrey and Marcus Burnett. Now in middle age, they're not quite as daring and young as they used to be: Marcus has retired and Mike is facing down a midlife crisis. But they're both pulled back into the fray when ruthless crime lord Armando Aretas guns down one of their own. Soon, both have joined Miami's newly-created elite AMMO team with a mission to take down Aretas and his drug cartel. It's as action-packed and funny as ever – the Bad Boys franchise didn't miss a beat.
Bad Boys for Life will be available on-demand and for purchase on March 31st.
12. Sonic The Hedgehog
Sonic the Hedgehog sped his way into theaters on Valentine's Day and now he's speeding to digital release. As I noted in my review, this is the perfect family movie: Charming, heartwarming, and a surprisingly solid story. Based on the video game franchise by Sega, it's the most successful video game adaptation ever. Alien being Sonic the Hedgehog (voiced by Ben Schwartz) is blessed with speed – super-speed. To escape enemies who want to use him for his speed, he hides out on Earth. But when the brilliant but maniacal Dr. Robotnik (played by a fantastically unhinged Jim Carrey) discovers him, Sonic enlists the help of local sheriff, Tom (James Marsden), in order to beat Robotnik and save their beloved town.You're going to want to rent this one – the kids will watch it on repeat. Trust me on that.
Sonic the Hedgehog will be available for purchase on multiple platforms on March 31st.
13. I Still Believe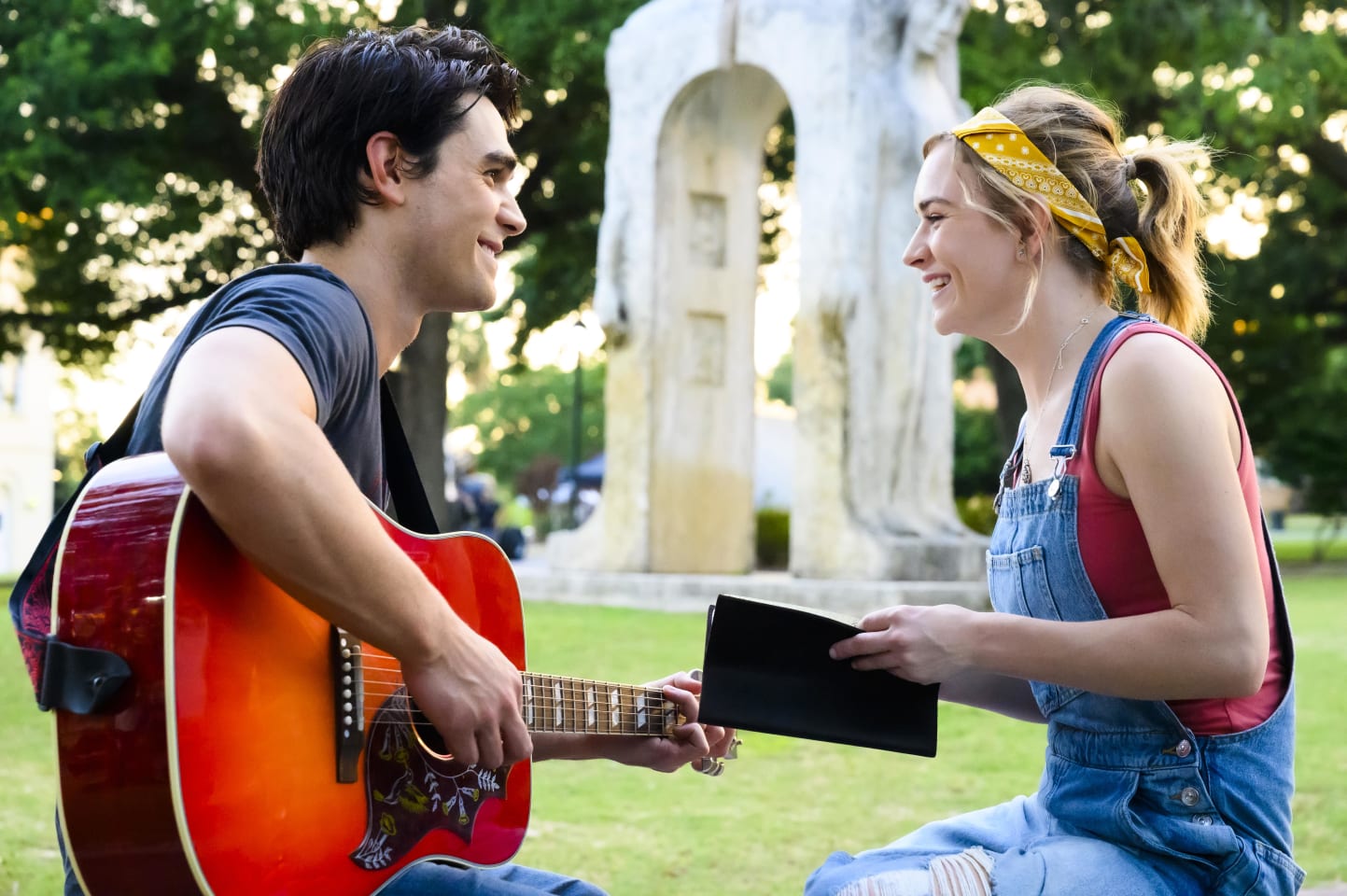 From Lionsgate's faith-based studio branch, I Still Believe tells the true story of Christian music superstar Jeremy Camp (K.J. Apa), who lost his young wife, Melissa (Britt Robertson) at a young age. Through faith and hope, Camp goes on a journey of the self and emerges from his unspeakable tragedy and loss with his faith stronger than ever.
I Still Believe will be available to rent on multiple platforms on March 31st.
14. Trolls World Tour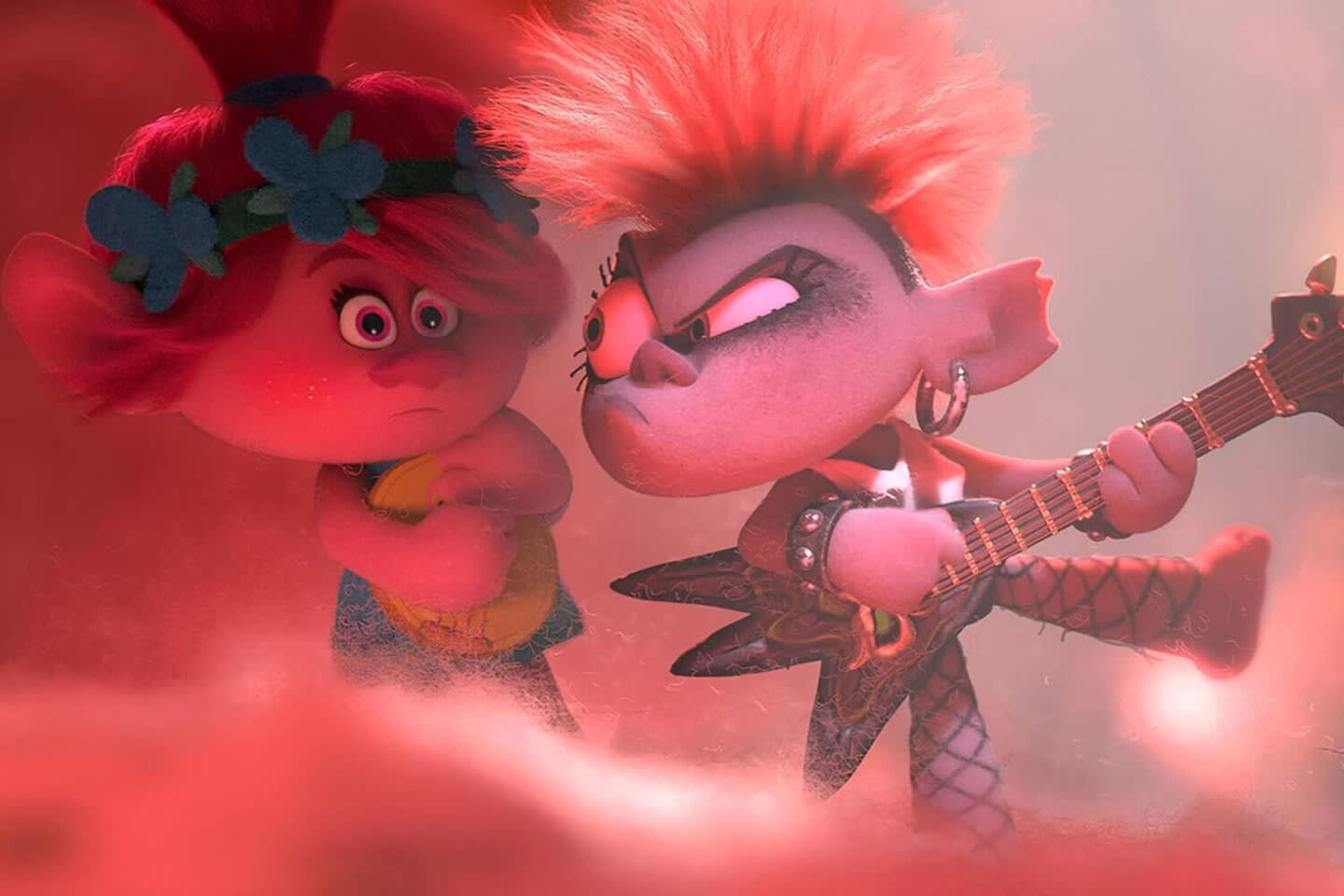 In an interesting twist, Trolls World Tour is the only movie on this list to take a day-and-date approach. The Trolls sequel finds Poppy (voiced by Anna Kendrick) and Branch (voiced by Justin Timberlake) on a brand-new adventure. The pair discover their little community is just one of six Troll tribes scattered all over, with each tribe dedicated to a different kind of music: Funk, Country, Techno, Classical, Pop and Rock. But the conniving Queen Barb of the Rock tribe is looking to destroy all other music so rock can rule them all. It's up to Poppy and Branch to unite the other tribes against Barb and save the world and its music.
Trolls World Tour will be available to rent the same day it hits theaters, April 10th.