Tenet is in U.S. cities where theaters are open this weekend, and it's clear from the reviews and early reactions that this just might be the most Christopher Nolan movie to ever have Christopher Nolaned.
One trademark of Nolan's work is the strong ensemble cast he always assembles for his projects. Tenet is no different, with a stacked cast stuffed with talent. Once you've seen Tenet, you might wonder where you can see them next. Let's take a look at the upcoming projects of the Tenet cast.
John David Washington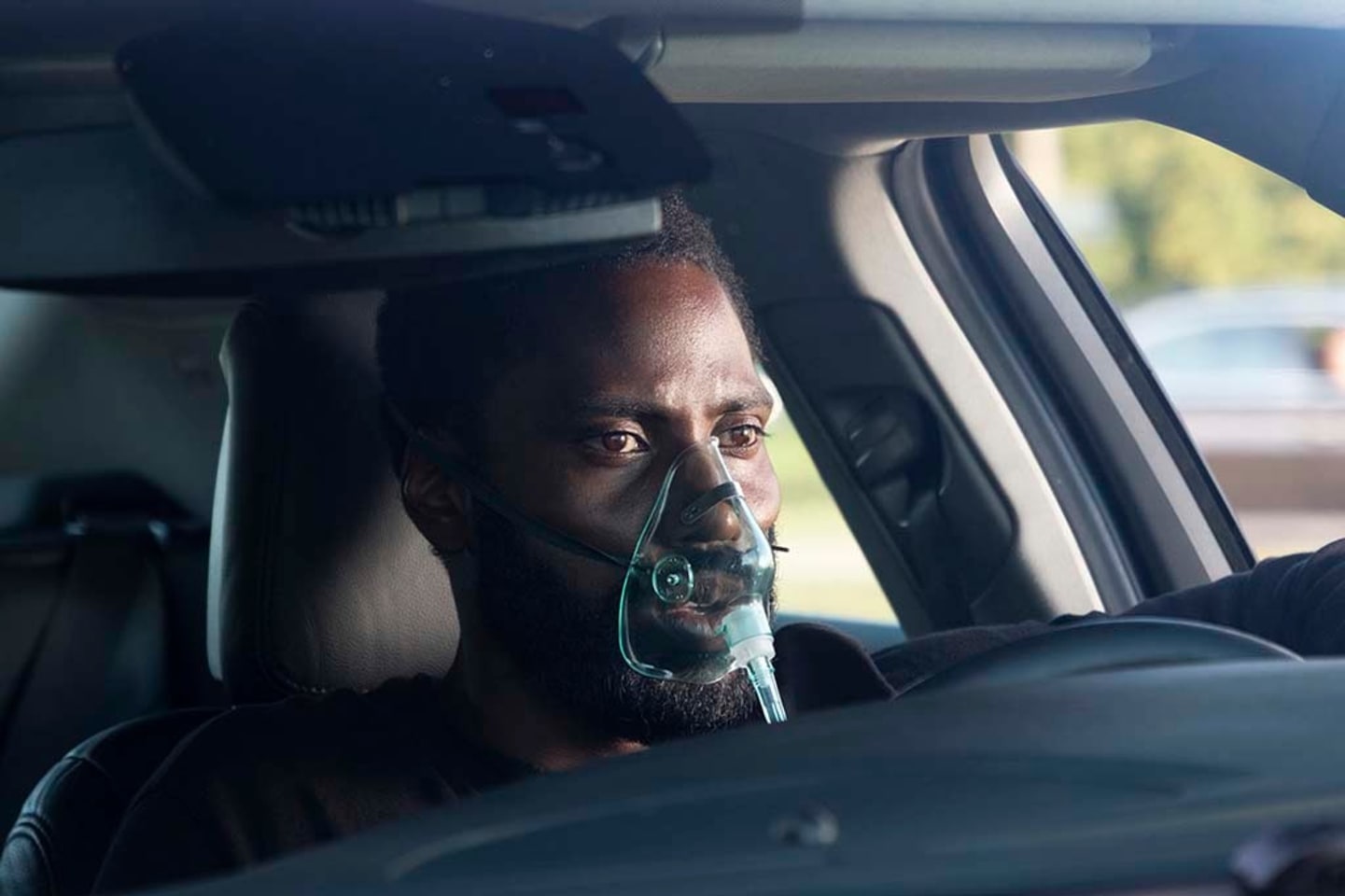 John David Washington is a relative newcomer to the game, not landing his breakout role until 2018's BlacKkKlansman opposite Adam Driver. But, much like his dad, Denzel Washington, John David has a charisma and star quality that keeps your eyes glued to the screen and he earned a Golden Globe nomination for his performance in that movie.
He's the lead in Tenet – literally called The Protagonist – and his career will only take off from here. His next project is Born to be Murdered, where he stars with Alicia Vikander and Boyd Holbrook as Beckett. Directed by Ferdinando Cito Filomarino, the thriller revolves around a couple on vacation who become embroiled in a violent conspiracy that leads to tragic consequences. It's currently in post-production and is expected to hit theaters some time in 2021.
We'll also see Washington in Malcolm & Marie starring opposite Zendaya as Malcolm and Marie, respectively. We know absolutely nothing about this mystery project save for the fact they shot the entire thing in secret during the pandemic at the Caterpillar House, an environmentally-conscious glass wonder, in compliance with all COVID-19 guidelines at the time. Rumor has it the movie has shades of Marriage Story to it while touching upon relevant issues we're dealing with right now.
Robert Pattinson
As arguably the biggest name in the Tenet cast, we all know where Robert Pattinson has been – the Harry Potter and Twilight franchises – and we all know where he's going – The Batman.
Between the big tentpoles, however, Pattinson has been content for the past decade to work on small, weird indie stuff like the Safdie brothers' Good Time and Robert Eggers' The Lighthouse. And though most people are looking forward to seeing him as the Caped Crusader, he has two more projects that will hit our screens before then.
The first is The Devil All the Time, Netflix's adaptation of Donald Ray Pollock's novel directed by Antonio and Paulo Campos. Set in the area of rural Southern Ohio and West Virginia in the post-WWII era, The Devil All the Time tells the story of a cast of bizarre and violent characters whose lives are entangled in unexpected ways, all revolving around Arvin Russell, a kid just trying to keep his family safe. There's nothing to say for the cast other than it. is. stacked. Pattinson plays Preston Teagardin, a traveling preacher with some deep, dark secrets. Tom Holland is playing Arvin. As for the rest of the cast? It includes Bill Skarsgård, Mia Wasikowska, Sebastian Stan, Jason Clarke, Riley Keough, Harry Melling, Haley Bennett, and Eliza Scanlen.
Here's the trailer:
We can't wait to see Holland and Pattinson squaring off against each other. The Devil all the Time hits Netflix next week, on September 16th.
As for the other Pattinson project, that would be The Stars at Noon, which is currently in pre-production. Directed by Claire Denis and based on Denis Johnson's novel of the same name, the drama is set during the 1984 Nicaraguan revolution. Pattinson stars as a mysterious English businessman who meets and connects with an American journalist (Margaret Qualley) there to cover the events of the uprising. A passionate romance soon springs up, but they soon become entangled in a dangerous net of lies and conspiracies and must flee the country. No set release date on this one yet, but it's scheduled to be released some time next year.
Elizabeth Debicki
Elizabeth Debicki, who plays Kat in Tenet, is one of the fastest-rising young stars in Hollywood. Debicki has been sought out for a growing number of projects thanks to her enormous raw talent and her elegant, Classic Hollywood looks that can transform into a down-to-earthiness in a heartbeat. Her career has been on the rise in the last handful of years. You've likely already seen her in movies like The Great Gatsby, The Man from U.N.C.L.E., Guardians of the Galaxy Vol. 2, Widows or BBC miniseries The Night Manager. And you'll see her in a few more projects soon.
But before you see her next, you'll hear her. Debicki is voicing the character of Mopsy Rabbit in Peter Rabbit 2: The Runaway, which has wrapped and it set for release in January of next year.
She's also reprising her role as Ayesha, the Golden High Priestess of the Sovereign and secondary antagonist in the sequel, in Guardians of the Galaxy Vol. 3, which is currently in pre-production. Director James Gunn is finishing up The Suicide Squad, which is currently in post, right now, and we can assume shooting for the third Guardians movie will begin shortly after that. With everything being bumped back due to Covid, we can expect the third installment of the franchise will hit theaters some time in 2022.
Also in pre-production is Debicki's biopic Farnsworth House, which tells the story of the convoluted process of designing and creation of the Farnsworth House, the first glass house ever built, in 1947. Debicki portrays Dr. Edith Farnsworth, the owner of the house. Ralph Fiennes plays famed architect Ludwig Mies Van der Rohe, hired by Farnsworth to design the project. What started out as a purely professional relationship turned into a torrid affair that curdled into bitter antagonism and accusations, finishing with them having it out in court in a very public lawsuit. There's no release date for this one yet but it should be a fun one to watch.
Kenneth Branagh
Esteemed stage and screen actor and director Kenneth Branagh plays the big bad in Tenet, though you've likely seen or heard him at least a few times in his almost 40-year career.
His next movie is Death on the Nile, a follow-up to 2017's Murder on the Orient Express. Branagh is reprising his role as Agatha Christie's famous fictional detective, Hercule Poirot. While on vacation, Poirot takes a riverboat cruise down the Nile River, but is swept into a murder mystery when another guest, a young, wealthy heiress, is found dead. It has a big ol' fun cast, including Gal Gadot, Letitia Wright, Armie Hammer, Rose Leslie, Annette Bening and Russell Brand. Assuming its release date doesn't budget, Death on the Nile is set to hit theaters next month, on October 23rd.
That's the main cast, but the cast that had minor supporting roles also deserve some love, too. Aaron Taylor-Johnson has completed The King's Man, the prequel to Kingsman: The Secret Service, and it's set to hit theaters on February 26, 2021. Clémence Poésy is working on French TV series, En thérapie, an adaptation of Israeli series BeTipul, set after the 2015 Parisian terrorist attacks. Himesh Patel's next project is also TV: Station Eleven, a deeply timely miniseries about survivors of a deadly flu pandemic who attempt to rebuild their lives after losing everything. Fiona Dourif is keeping busy, too. She's completed The Shuroo Process, about a struggling freelance writer who goes on a journey of self-discovery with disastrous results, as well as horror movie The Medium. She'll also be appearing in an episode of Marvel's upcoming Helstrom series, an episode of The Stand, and is currently filming Unsinkable, which tells the story of the investigation into the sinking of the Titanic. And, of course, there's Michael Caine, who currently has three movies in post-production: Twist, a modern take on Oliver Twist, Medieval, about the fourteenth-century Czech warlord Jan Zizka, and Best Sellers, a comedy about a cantankerous, retired author who reluctantly agrees to go on one last book tour to help a young writer out.
There you have it, where you can find the cast of Tenet next.
Tenet is currently in theaters where theaters are open.
Get Tenet tickets here or add to Your Watchlist for tickets on sale alerts.