This weekend, Jessica Chastain stars in The Eyes of Tammy Faye as Tammy Faye Bakker with Andrew Garfield at her side as husband Jim Bakker. Written by Abe Sylvia and based on the documentary by Fenton Bailey and Randy Barbato, The Big Sick director Michael Showalter tackles the story of Tammy Faye Bakker (now Tammy Faye Messner) and her rise, fall, and redemption. Chastain has been drawing accolades for her portrayal of the flamboyant, colorful Bakker, who built a televangelist empire with her husband, Jim, only to watch it all collapse under the weight of multiple scandals.
In 1985, when HIV and AIDS were still relatively new but thousands of gay men had already died in the U.S. of the disease, it was still spoken of in hushed terms as a taboo subject, much less in the evangelical Christian community. But Tammy Faye interviewed Steve Pieters, an openly gay pastor with HIV/AIDS, on The PTL Club, her national Christian media network that year. "How sad that we as Christians, who are supposed to love everyone, are so afraid of an AIDS patient that we will not put our arm around them and tell them that we care," Bakker said at the time, sending shockwaves around the evangelical Christian community but becoming an instant gay icon.
It was that interview that drew Chastain to the role in the first place. As she told Variety, "That interview was why I needed to make the movie. It was rebellious and brave and courageous and badass," she said. "I'm 100% convinced that there were people—conservative Christians watching at home—who realized that they had judged their family members unlovingly. I'm convinced that that interview saved families and saved lives." Indeed, Tammy Faye Bakker was all of those things, rebellious and courageous and badass. It's just the tip of the iceberg of a remarkable life.
Tammy Faye Had A Whirlwind Early Life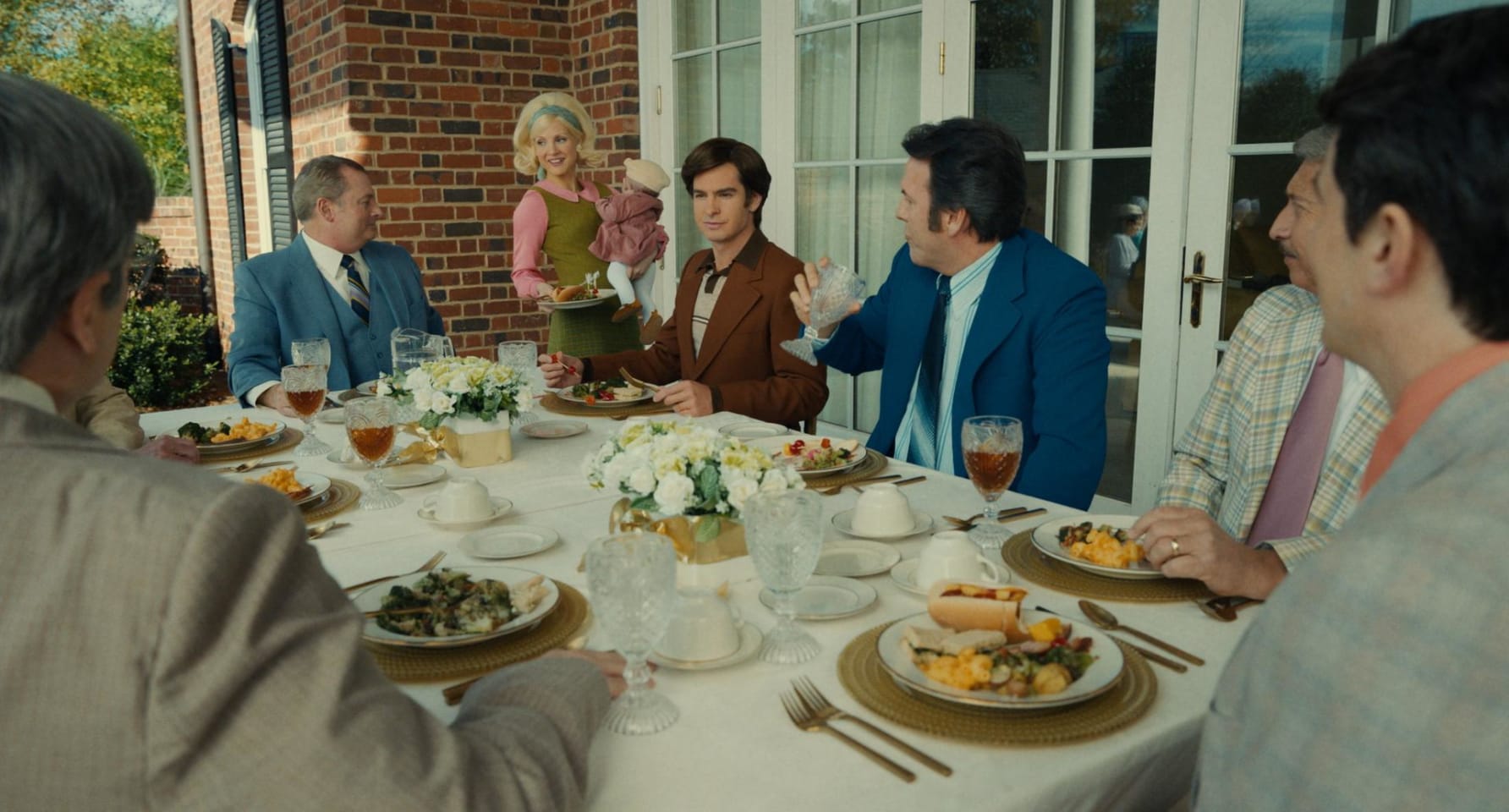 Tammy Faye Bakker came to the faith honestly. Born Tamara Faye LaValley in 1942 in International Falls, Minnesota, her parents were Pentecostal preachers Rachel Minnie (née Fairchild) and Carl Oliver LaValley. She grew up in the church, so it's no surprise she went to North Central Bible College in Minneapolis. While there, she met Jim Bakker in 1960 and they were married a year later in April 1961 after a whirlwind romance. Young and ambitious, they moved to South Carolina, determined to start a ministry together. At the start, that ministry involved them traveling from town to town in an old school tent revival sort of setup, with Jim giving fiery sermons and Tammy Faye singing and playing the accordion. Over the next decade, they built up a following and renown within the evangelical Christian community and in 1974, they founded the network that would make them famous: The PTL Club.
As with everything they'd built before, the beginnings of what would eventually grow into a transmedia empire started out modestly, in an abandoned furniture store in Charlotte. Their mix of down-home family values and garish, over-the-top entertainment (mostly provided by Tammy Faye) launched the idea of televangelists as legitimately influential on a national level. More than that, they cemented the idea of televangelists being affluent, centering their preachings on a "prosperity gospel" that argued showy, rich ministries were all the better to reach more people.
Becoming A Rebellious Icon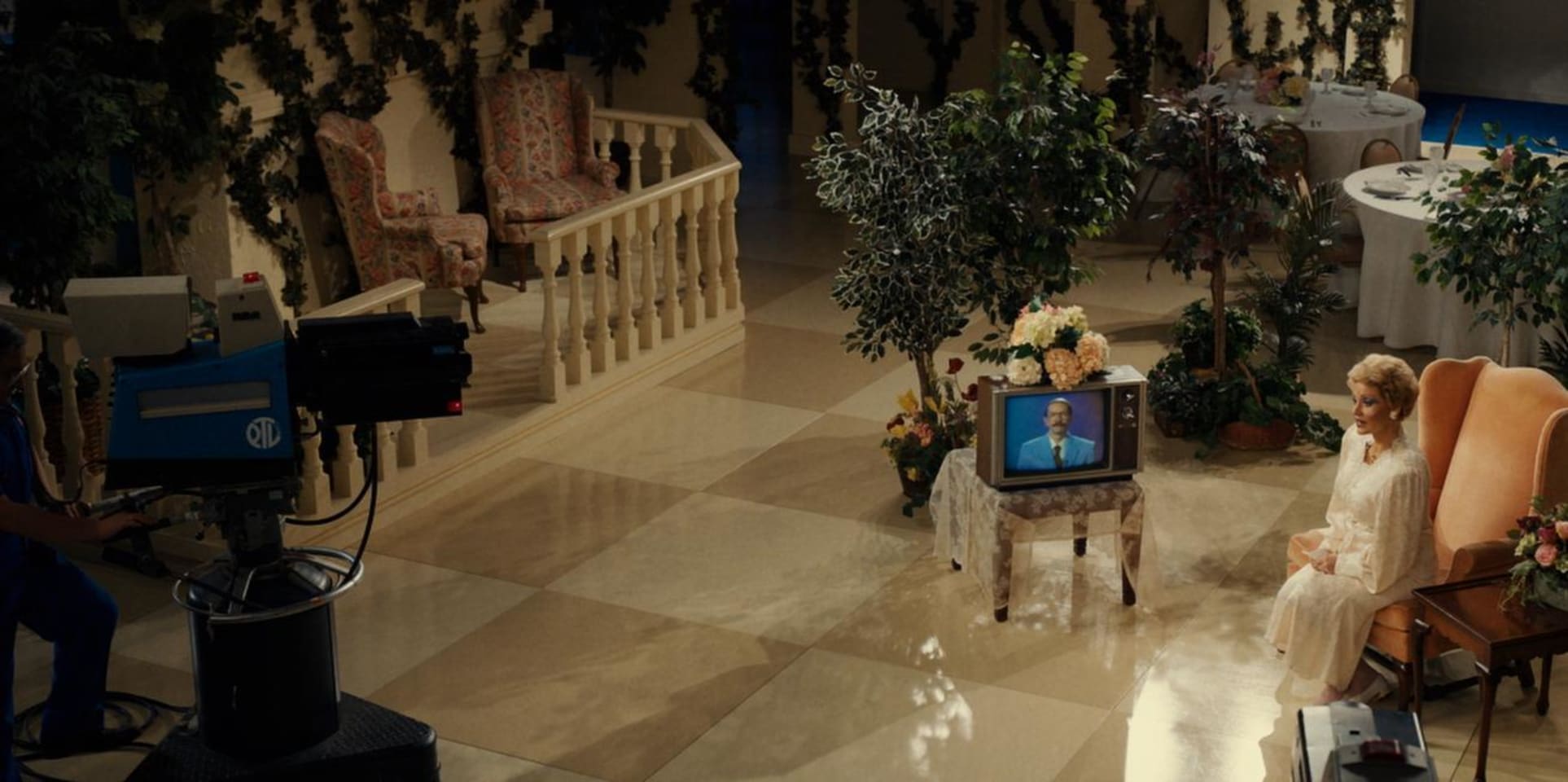 Their extravagant lifestyle and flashy delivery grew The PTL Club into an enormous cash cow, generating at least $120 million annually each year in the 70s, the equivalent of more than half a billion dollars today. With the Bakkers being two of the most recognized people in the country, if not the world, in the mid-1970s through late 1980s, their empire grew to numerous shows, a corporate empire, and even the Christian amusement park Heritage USA.
Through it all, Tammy Faye continued to be the antithesis of everyone in the ultra-conservative, deeply fundamentalist evangelical community, an iconoclast who did what she wanted. With her big hair, garish makeup, and huge heart, Tammy Faye was known for tackling topics that were seen as taboo, such as the aforementioned interview with Steve Pieters. But she also talked about subjects like penile implants, acceptance for the LGBTQ+ community, substance abuse, and more, always urging her followers to show compassion and love to those who were struggling.
In a 2000 interview with The Guardian, Reverend Mel White, a gay Christian advocate who worked with a number of televangelists prior to his coming out, once summed up Tammy Faye's appeal:
"For the evangelical community, she was Dr Joyce Brothers, Martha Stewart and Carol Burnett, all rolled into one…Her fans were people who grew up in a very fundamentalist tradition not being able to wear make-up, or dance, or go out in public. So here comes Tammy, with her dyed hair and make-up, her ebullient spirit and outspoken ways with both men and women. She talked about sex, and flirted with Jimmy. She took on the caricature of an obedient wife, and blasted it. You have never seen Pat Robertson's wife, or Jerry Falwell's wife. They stay at home, doing what those wives do."
At the height of their ministry, Tammy Faye and Jim had it all: A thriving national media ministry, multiple mansions, expensive cars, and more, with rumors of air-conditioned dog houses and gold-plated bathroom fixtures beginning to swirl in the 1980s. And that's when it all came crashing down.
Jim's Sex Scandals & The Collapse Of The PTL Club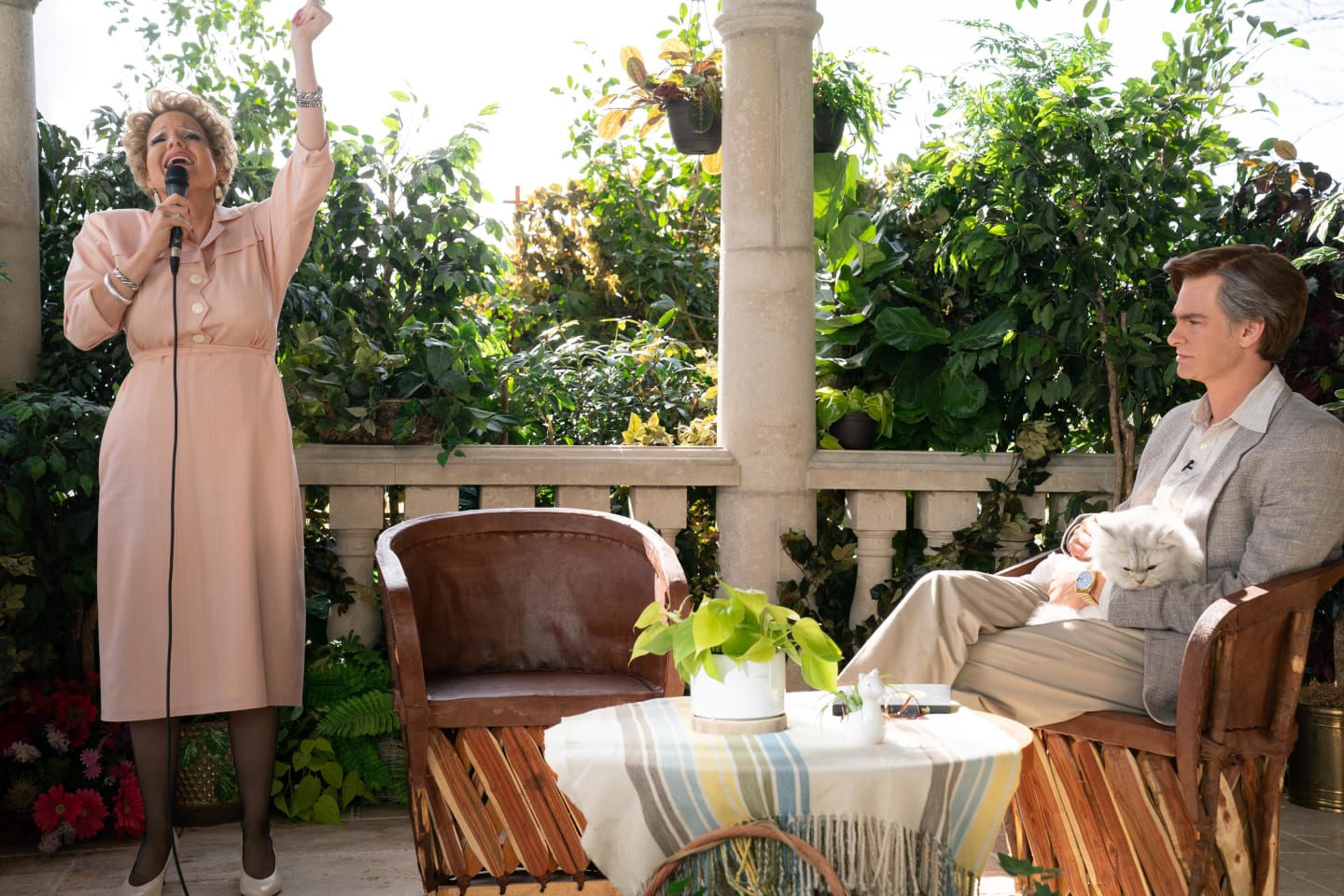 In 1987, everything came to a crashing halt when it was revealed that $287,000 had been paid out from the organization's coffers as hush money to silence Jessica Hahn, a model and actress who claimed Jim Bakker raped her when she was working as the church secretary. It was the first domino that started a chain reaction, with intense scrutiny soon being turned on the Bakkers' opulent and extravagant lifestyle. Multiple exposés on The PTL Club's finances were run, and soon, the organization went bankrupt and was taken over by Baptist televangelist Jerry Falwell.
Through the rape allegations, the fraud allegations, and the criminal conspiracy allegations, Tammy Faye stood by him, sometimes quite literally as she cried on camera, blindsided as she was by the revelations of what her husband had been doing. It was all for naught. In 1989, Jim Bakker was convicted on 24 different counts of fraud and conspiracy and sentenced to 45 years in prison. In 1992, Tammy Faye finally filed for divorce, writing in a letter at the time, "For years I have been pretending that everything is all right, when in fact I hurt all the time… I cannot pretend anymore." Her letter explained a shocking turn in Tammy's personal life in 1987 when it was reported that she was being treated for prescription drug abuse. Her 1992 letter revealed the strain and hurt she had been laboring under for years while standing by Jim.
Her Second Husband…And A Second Scandal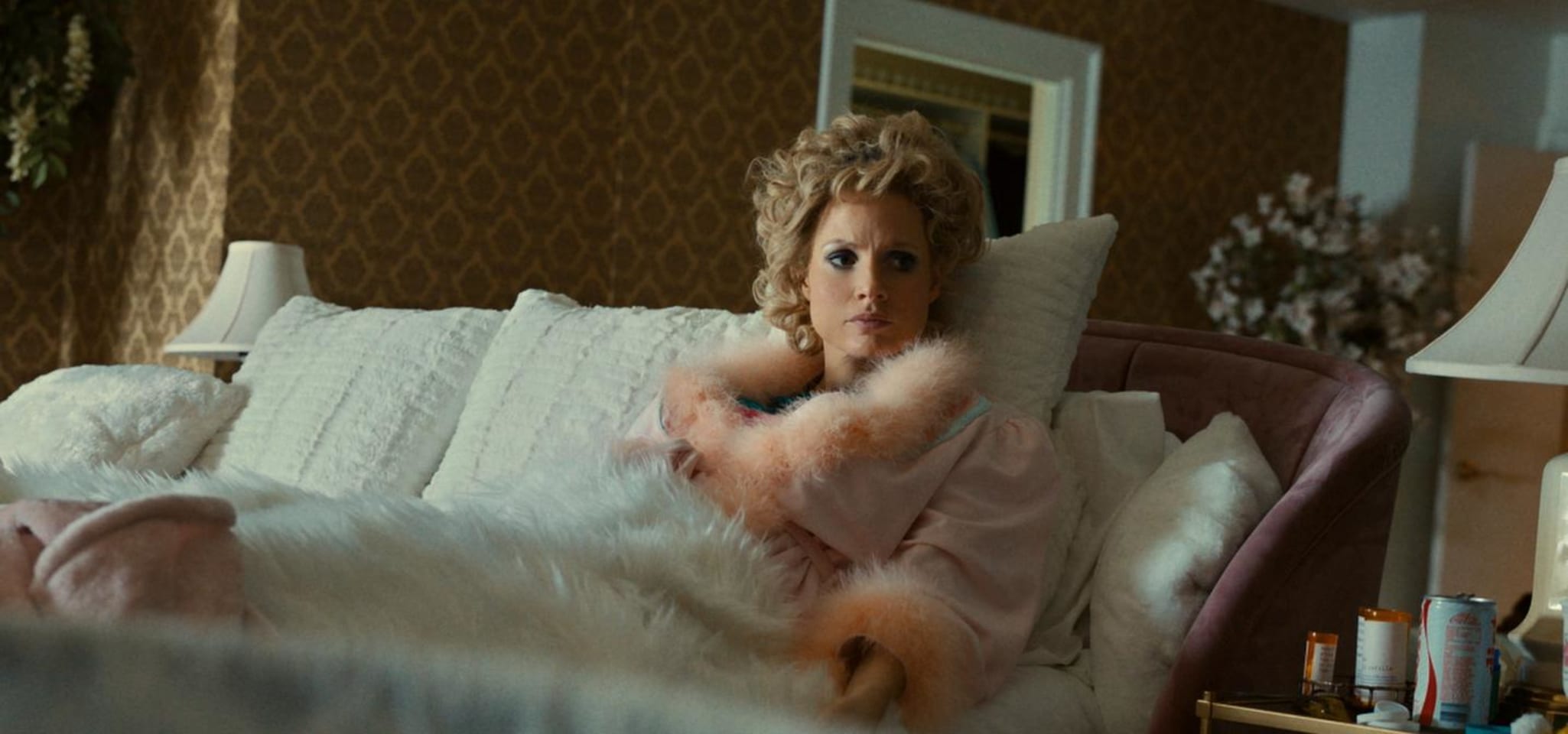 Tammy Faye may have had a huge heart but, as it turns out, it sure didn't help her pick good men. In 1993, she married property developer Roe Messner, who had had a relationship with the Bakkers for a while – as it turns out, his company did much of the construction on Heritage USA. He was also the one who had fronted the hush money to pay off Hahn through a fake construction job with PTL. In their fraud trial, he even testified on Jim's behalf.
Ignoring all those warning signs, Tammy Faye married Roe four years later in 1993…and three years after that, Roe himself was charged with bankruptcy fraud and convicted, sentenced to serve 27 months in prison. Despite that, Tammy Faye chose to stay with Roe and when he got out of prison, they lived a somewhat more quiet life, though Tammy Faye reemerged into the public eye with her autobiography and multiple movies and TV appearances.
The same year Roe was sent to jail, Tammy Faye was diagnosed with her first highly publicized bout of colon cancer, and cancer would be an opponent she'd fight off over the next 11 years. After being diagnosed with lung cancer in 2004, she fought off both types of cancer multiple times in the ensuing years, finally succumbing to it in July 2007 at the age of just 65. Concerned about her fans to the end, her last televised appearance was a pre-taped message she had recorded the day before her death and sent to her friend Larry King to air during his show.
—
The Eyes of Tammy Faye is in theaters on Friday, September 17th.
Get tickets to The Eyes of Tammy Faye.