Disney's latest animated movie, Strange World, is in theaters this week, just in time for Thanksgiving in the U.S. Co-directed by Don Hall and Qui Nguyen, the action-packed family adventure introduces the Clades, a legendary family of explorers. Adventure awaits as they attempt to navigate an uncharted, treacherous land alongside a motley crew that includes a mischievous blob, a three-legged dog, and a slew of ravenous creatures.
The tight-knit family has a number of quirky members, each with specific roles, and they have to rely on each other to survive. Searcher Clade (Jake Gyllenhaal) is a family man who finds himself out of his element on an unpredictable mission. Jaeger (Dennis Quaid) is Searcher's larger-than-life explorer father. Ethan (Jaboukie Young-White) is Searcher's 16-year-old son who craves adventure. Meridian Clade (Gabrielle Union) is an accomplished pilot and Searcher's partner in all things. And Callisto Mal (Lucy Liu) is the fearless leader who spearheads the exploration into the strange world.
Strange World is the 69th film that has officially come from Walt Disney Animation Studios, the oldest animation studio in the world, continuing a tradition that stretches all the way back to 1937 with the release of Snow White and the Seven Dwarfs. Strange World has been described as a retro pulp adventure, a throwback in some ways to genres of old. It also has the stamp of Disney animation tradition, a product of how the studio has evolved in its storytelling throughout the decades.
The character design of the Clade family doesn't exactly break any boundaries–any one of the family members could be plugged into Encanto or another recent Disney animated movie without missing a beat. Likewise, the only 2D animation in the movie is used in a flashback monologue about the adventures of Jaeger and Searcher, along with the end credits. The real innovation is in the visuals around the characters.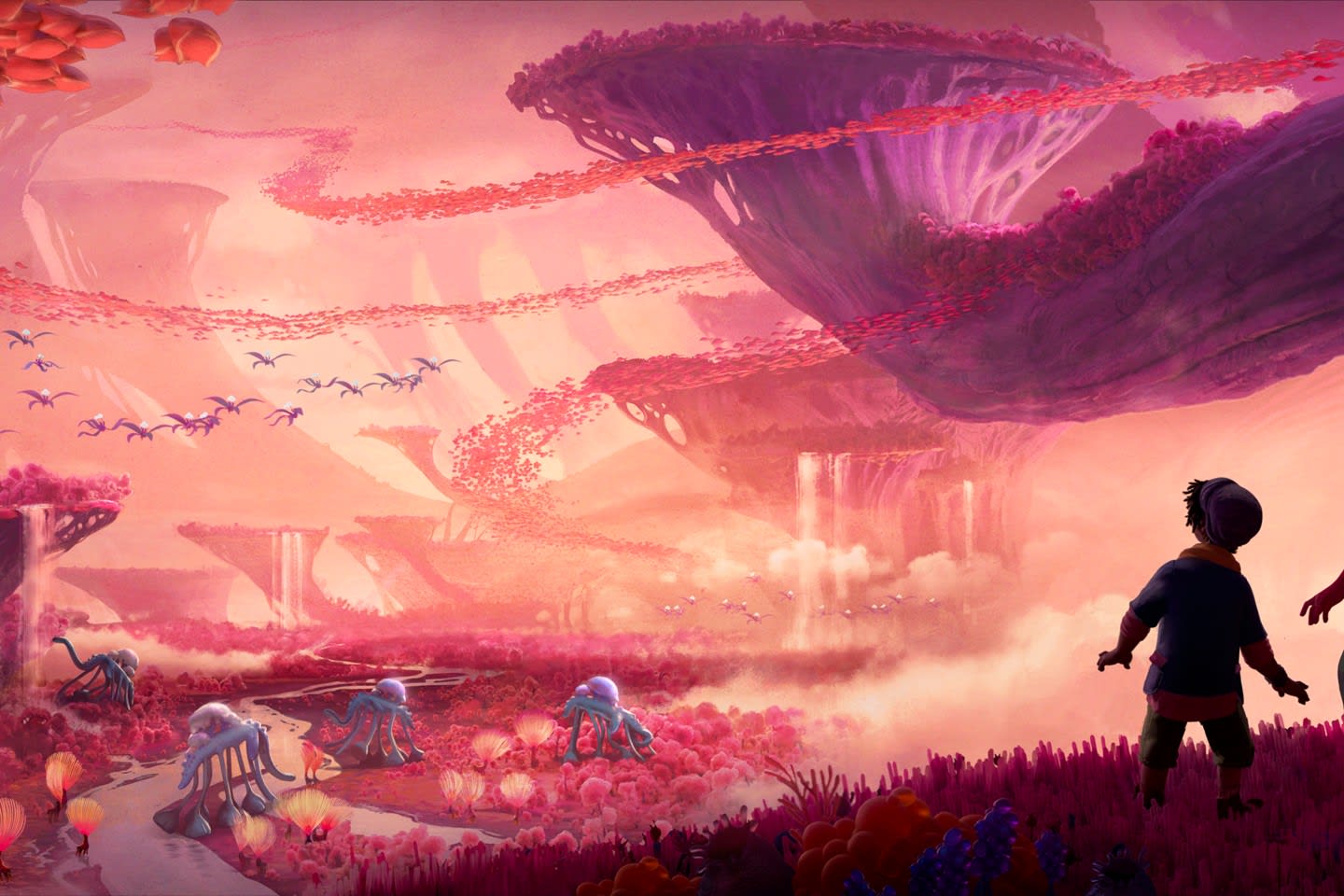 Though Strange World is almost entirely a CG (computer-generated) movie rather than traditional 2D, the lands and vistas the Clades explore are reminiscent of the hand-painted backgrounds of old-school animated Disney movies. It's a highly stylized approach, more Buck Rogers than Big Hero 6, with the influences of pulp fiction splashed across every frame and threaded through every shot. As such, it looks like an old sci-fi adventure comic book from the earlier half of the 20th century as much as a modern animated Disney movie.
There are trademark Disney elements in other ways, too. Disney animation wouldn't be complete without an adorable animal companion or a sentient, nonverbal sidekick, whether living or an inanimate object. Strange World continues this tradition: The Clades have a loyal, three-legged dog named Legend, and later in the film, they meet Splat, an amorphous, blob-like creature who helps them on their adventures. Splat, in particular, is a perfect embodiment of how Strange World blends old and new. Disney has a long history of quirky, non-verbal companions like Splat. Unlike Splat, however, they have all had defined features and set foundational designs. In an early press day for Strange World, Head of Animation Amy Smeed and Justin Sklar revealed that Splat was the most technologically challenging creature they've ever created thanks to his lack of facial features and amorphous body structure. In Splat, the heart of traditional Disney storytelling meets innovative animation techniques.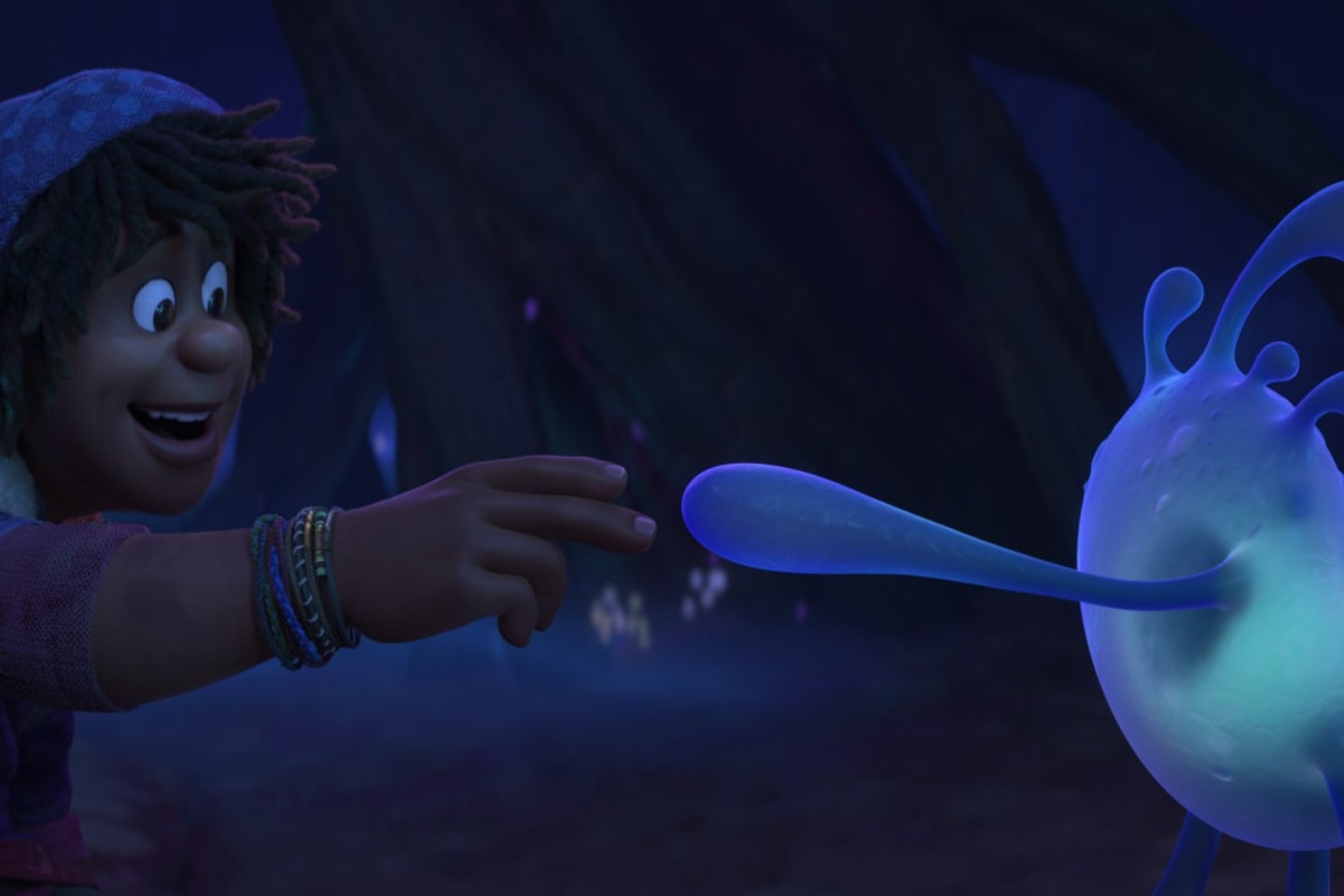 Other characters are tied to the history of where Disney animation has come from while pointing to where it's going. Disney's animated movies have always put a tremendous focus on family, and, particularly from the Disney Renaissance era onward, on the tensions and growing pains between parents and their children. In that sense, Strange World is a traditional Disney movie. The Clades are tight-knit but also have their clashes, with a strong running theme throughout the movie being how parental expectations can sometimes place too much of a burden on their children. Family traditions of the past can be a comforting foundation or a ball and chain depending on how they're used.
But as Disney-traditional as the Clades are in some ways, they're brilliantly forward-thinking in others. Looking at the Clade family is to see a snippet of any sidewalk in New York, Los Angeles, Chicago. The Clade crew is as beautiful and varied as the landscapes they explore. Each family member has their own distinct personality and challenges. In a lovely change, the son, Ethan, has a gay storyline that is as natural as it is sweet, a distinct departure from Disney's usual blink-and-you'll-miss-it nods to queer identity in its animated movies. In essence, the Clades, despite being far in the future, feel like any modern family one might find in 2022.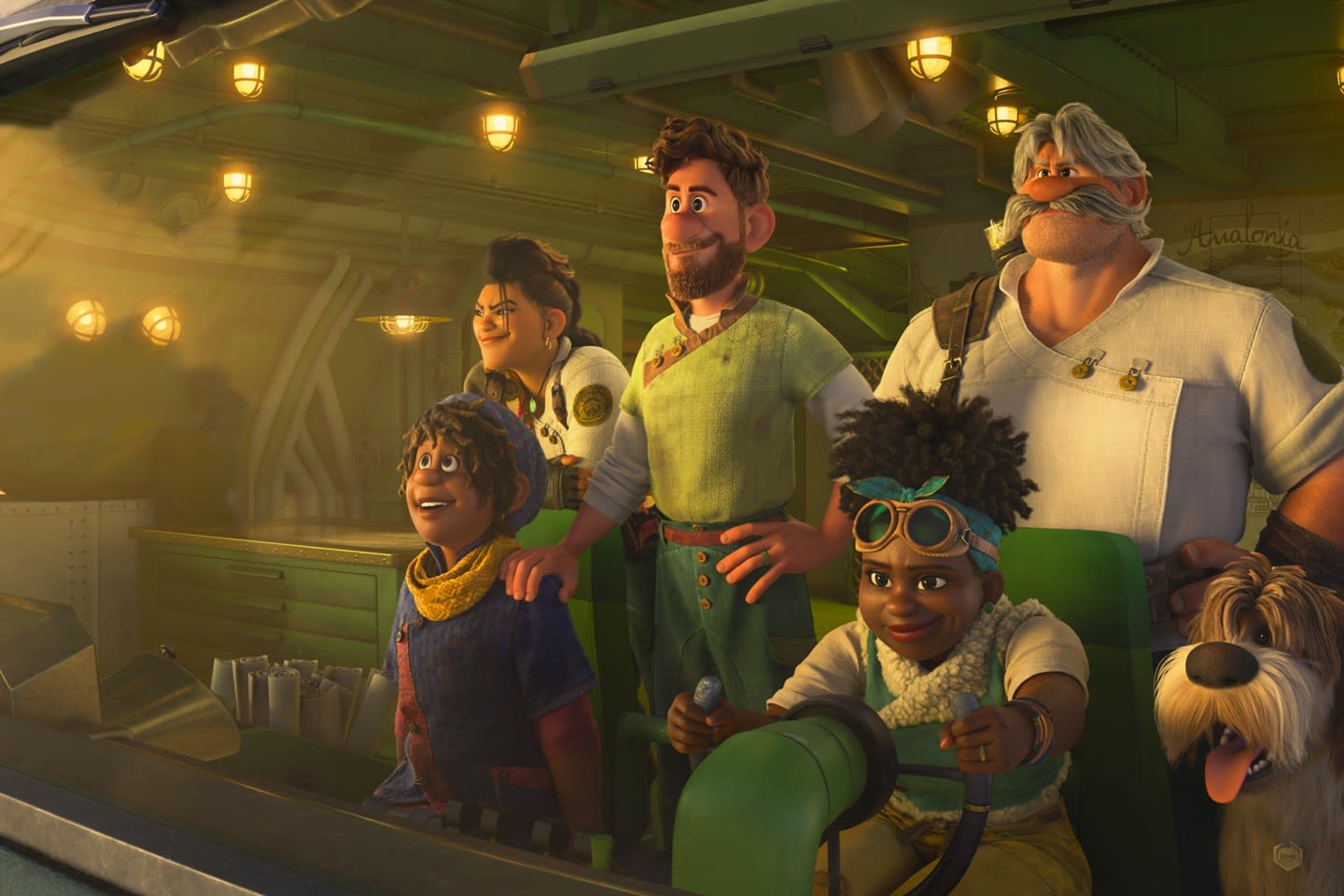 Strange World may not be as groundbreaking as other Disney animated movies that have come before. But it's hard to find a better example of a film that blends Disney tradition with Disney progress. That it's all wrapped in a fun, action-packed family adventure is just a bonus. Its approach of embracing old and new provides a marker for just how far Disney animation has come in the past 85 years. As Strange World shows, it's been a long, strange, beautiful trip.
Strange World is in theaters Wednesday, November 23.