With A Haunting in Venice hitting theaters, audiences may be looking for a few good murder mysteries to keep the mysteries going after seeing it in theaters. It's the third Kenneth Branagh adaptation of one of Agatha Christie's novels, and so far, it appears to be the spookiest. Hercule Poirot is now retired and living a peaceful existence in Venice, Italy. Reluctantly, the reclusive detective attends a séance at a palazzo on All Hallow's Eve. But when one of the guests turns up dead, Poirot is forced to get out his sleuthing skills again to solve the murder.
If you're interested in the murder mystery genre, there are plenty of great movies to choose from. Whether A Haunting in Venice is your first introduction to the genre or you're well acquainted with the whodunit, there are a few movies that stand the test of time. Here are five great murder mysteries to sink your teeth (or knife) into after checking out Kenneth Branagh's latest flick in theaters.
Clue (1985)
Tim Curry is beloved for a reason, and few roles illustrate why like the butler Wadsworth in Clue. Long before Hollywood's current obsession with turning games into movies, Clue turned Hasbro's board game into the 1985 cult classic. At the time of its release, critics were hardly impressed with Jonathan Lynn's murder mystery, and audiences weren't impressed, either. But over time, it's been reconsidered and is now beloved as one of the finest examples of a wacky whodunit populated with eccentric characters. Everyone's a suspect, and the smarmy, tongue-in-cheek Wadsworth runs circles around the befuddled guests as they race to figure out who's offing people in the mansion one-by-one.
Memories of Murder (2003)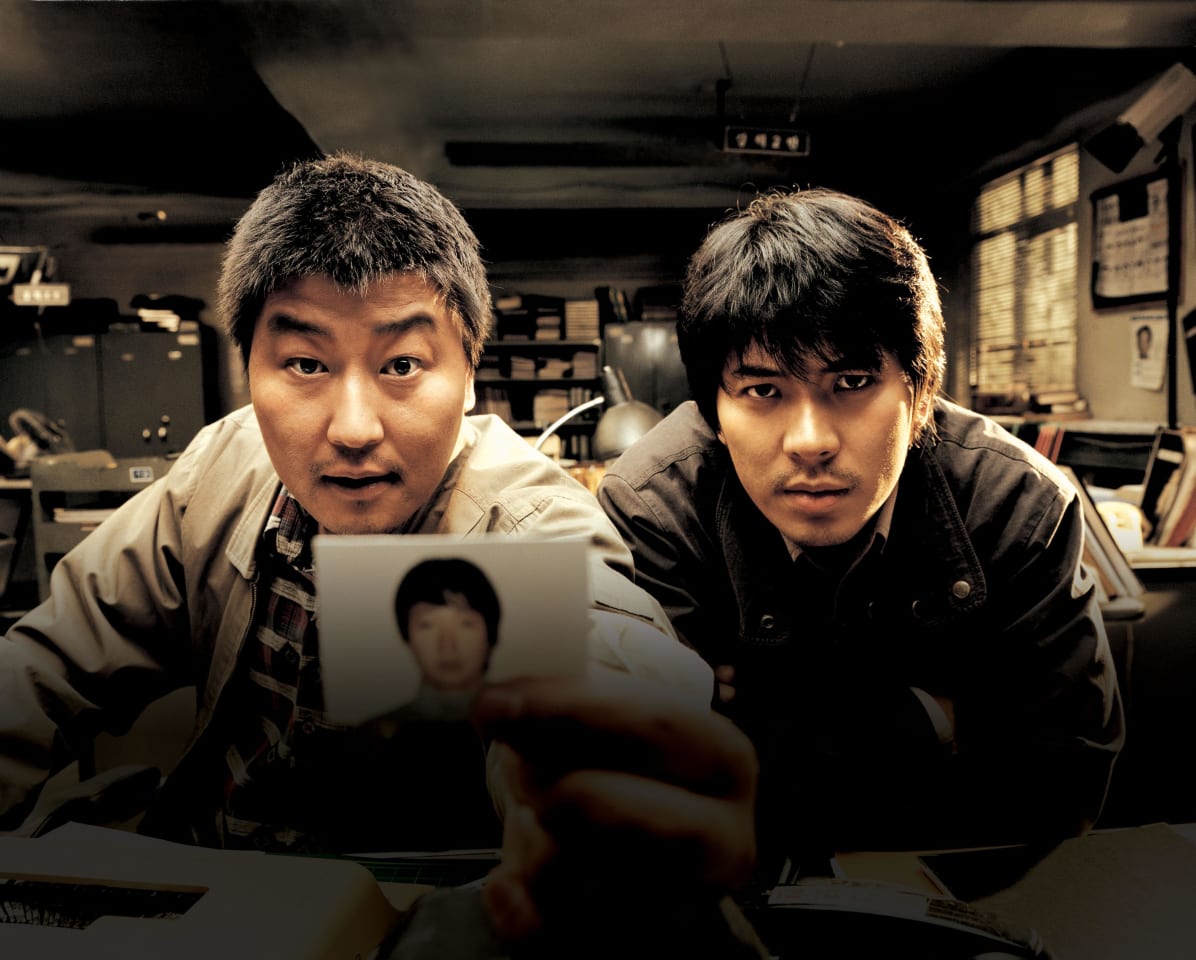 Bong Joon Ho became a household name in America with his Oscar-winning Parasite. But he's been making incredible movies for years, and arguably his greatest is 2003's Memories of Murder. It's not for the faint of heart. Set in a small South Korean province in the 1980s, it tells the intertwining stories of three detectives as they race to find a serial rapist and murderer – all based on the true story of South Korea's first serial killer. Inept rural cops Cho and Park are soon bolstered by the arrival of Seoul detective Seo Tae-yoon. But as more women turn up murdered in grisly ways, they find themselves in over their heads. While it has Joon Ho's trademark midnight black humor, Memories of Murder is as gripping and tense as anything he's ever done.
The Nice Guys (2016)
Shane Black's The Nice Guys is easily one of the best modern cult classics. At the time, the murder conspiracy movie didn't go over that well with audiences. Despite being lauded by critics, it only made about $61 million on a $50 million budget. But the twisty story and the incredible chemistry between Ryan Gosling and Russell Crowe have staying power, and it's since gained a devoted following. Gosling plays a down-on-his-luck private eye and Crowe plays a gruff enforcer for hire working in 1970s Los Angeles. But when their seemingly unrelated cases converge, they reluctantly agree to work together. It's worth it for Gosling's buffoonery and their epic on-screen bickering alone.
Knives Out (2019)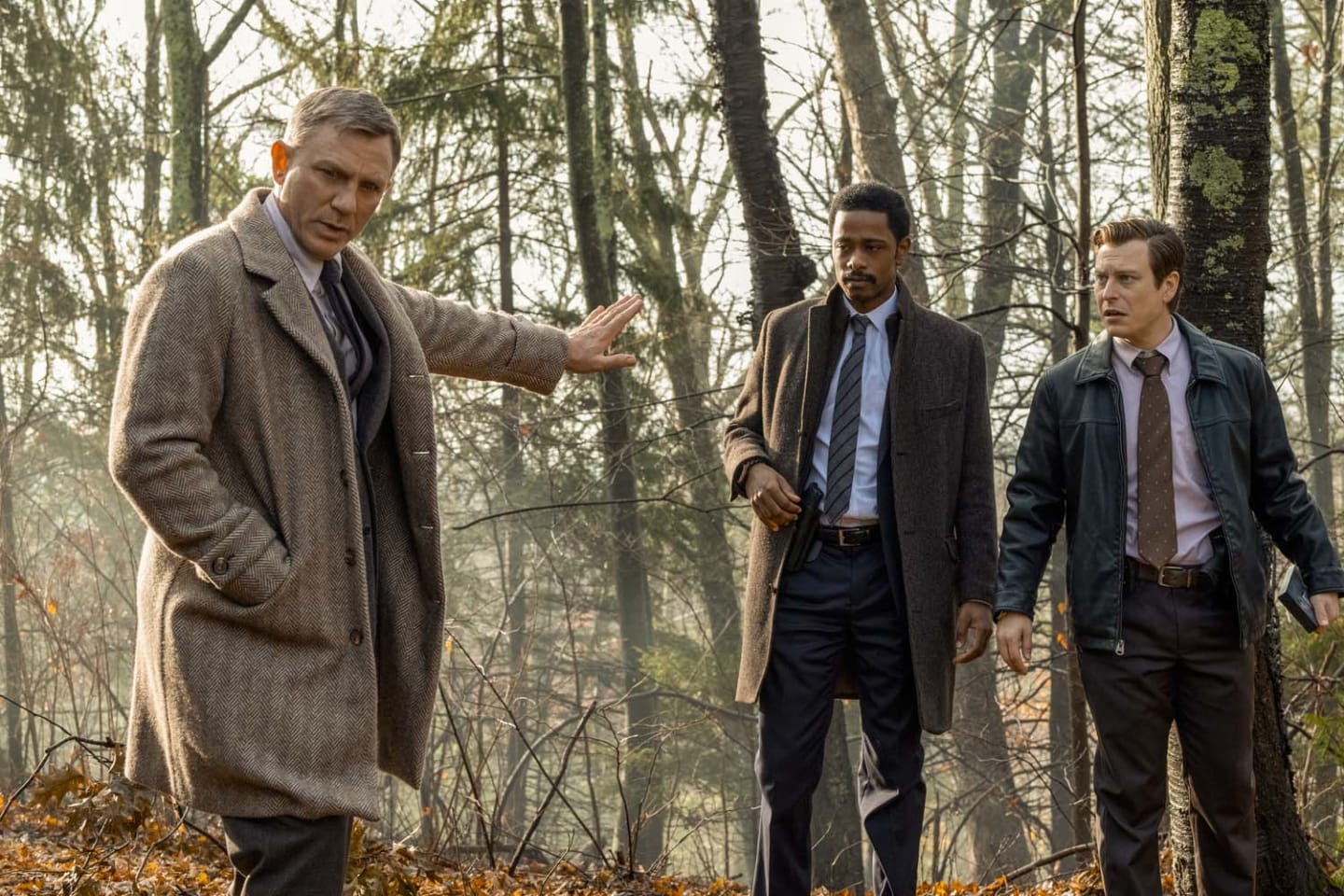 In some ways, Rian Johnson's Knives Out is the spiritual successor to Clue: a mansion, a group of eccentric people, and one equally eccentric detective. But Johnson revolutionized the whodunit for a modern era, reinvigorating the genre. Daniel Craig is brilliant as the Southern-fried detective Benoit Blanc, sporting as thick a Foghorn Leghorn accent as you could want. The cast is absolutely stacked, with every one of the bickering, backstabbing Thrombey family being played by an A-list star. The relatives are less concerned with their dear departed patriarch than they are with who gets his money and keeping their own secrets. The giant ensemble cast is clearly having fun, and most fun of all is watching Blanc try to unravel what really happened.
The Long Goodbye (1973)
At the time of its release, Robert Altman's The Long Goodbye wasn't exactly praised by critics or a hit with audiences (are you sensing a theme yet?). Altman's take on Raymond Chandler's pulpy gumshoe novels saw Elliot Gould in the role of the famous Philip Marlowe. The story finds Marlowe investigating the highly suspicious suicide of a friend. Critics derided the character of Philip Marlowe, who, in the film noir era, had been incredibly cool and composed, being reinvented as an unshaven slob. But over time, The Long Goodbye has been reappraised as a rather brilliant deconstruction of the noir genre itself. These days, it's arguably one of the most clever of the Chandler adaptations, and the themes it explores are still resonant now.
Get tickets to A Haunting in Venice.