The fourth movie in the Expendables franchise, aptly titled Expend4bles, is kicking its way into theaters and reigniting the heavy action franchise fans love to see. The brainchild and passion project of Sylvester Stallone, who co-wrote and directed the first movie, is a love letter to action movies of all kinds. While the first movie leaned more toward incorporating aging action stars who had their heyday in the '80s and '90s, recent movies have begun to introduce action stars of all generations. The Expendables 3 was the first in the franchise to lose its R-rating, trying to appeal to a broader audience, and it failed. Stallone has promised Expend4bles has returned to the R rating it deserves.
This time around, the Expendables are up against a new threat in the form of Rahmat, a ruthless mercenary hellbent on stealing nuclear warheads from an infamous arms dealer known as Ocelot. It's a personal mission for Barney, as Ocelot slipped through his fingers 25 years ago and he's never forgotten it. Those two characters – Rahmat and Ocelot – are among some new faces joining the Expendables franchise. The fourth movie is a great blend of returning fan favorites and new key characters. Let's break it down.
Returning Expendables Franchise Characters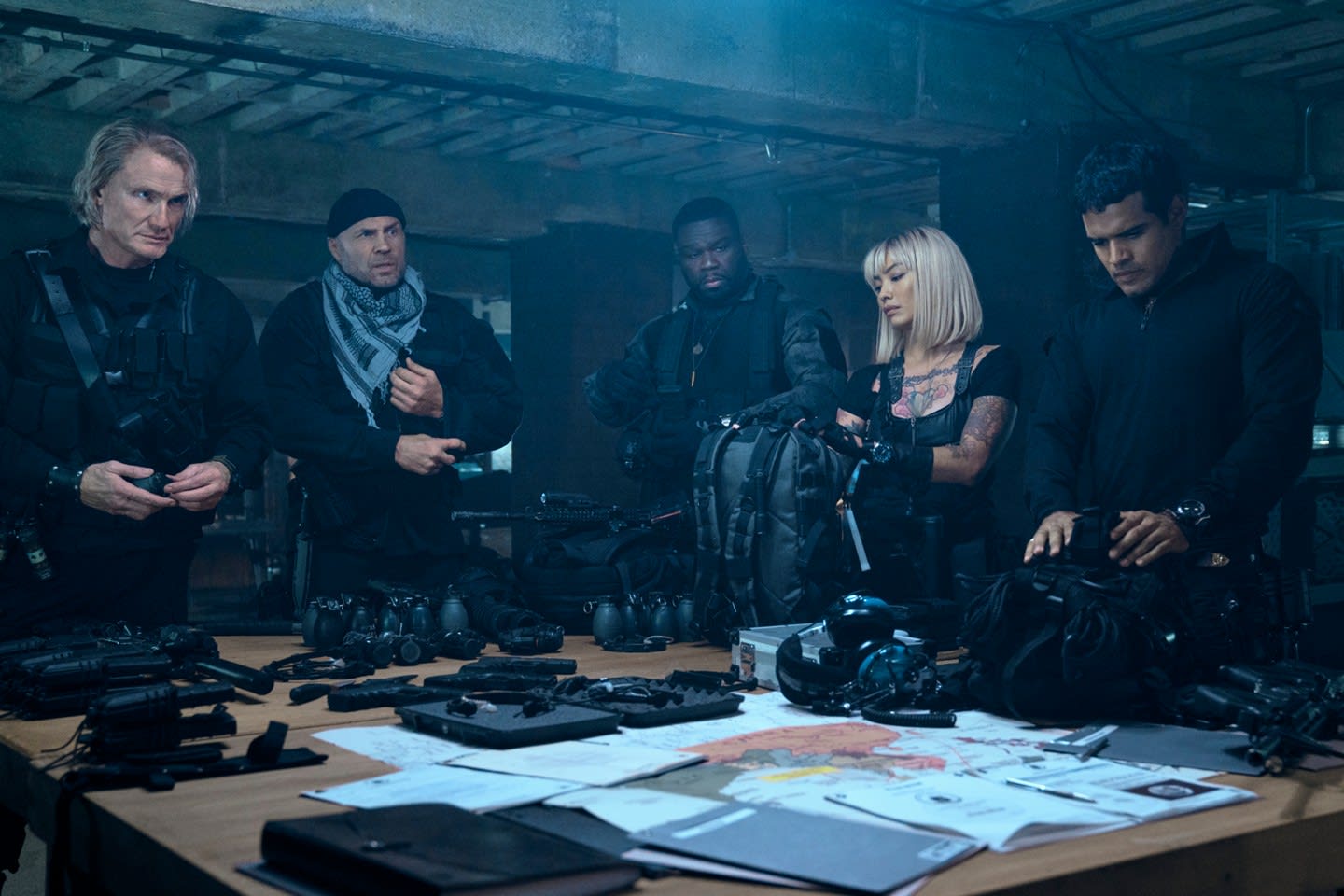 The Expendables franchise has had some heavy hitters–literally and figuratively–join its ranks over the years, though each movie has seen some cast members stay and others go. Four stalwart names have been with the franchise since the beginning, however, and it was inevitable that they'd return for the fourth Expendables adventure.
Sylvester Stallone – Barney Ross, the leader of the team. He's a good leader who worries over the safety of his team and takes it hard when he loses someone. His best friend is Lee Christmas, who has gotten him through some tough times.
Jason Statham – Lee Christmas, the former SAS blade specialist and second-in-command. Currently, Statham is poised to take the torch from Stallone, who has stepped back from the franchise specifically for that reason.
Dolph Lundgren – Gunner Jensen, military vet and heavy weapons expert. His time with the team has been off and on, as personal demons and substance abuse problems saw him kicked out of the Expendables, and even hired to keep tabs on them before rejoining the team.
Randy Couture– Toll Road, the demolitions expert – because every good action team needs one demo expert. Although his roles in the movie have been smaller, Couture's Toll Road has been an indispensable part of the team in every fight they've had.
New Characters In The Expendables Franchise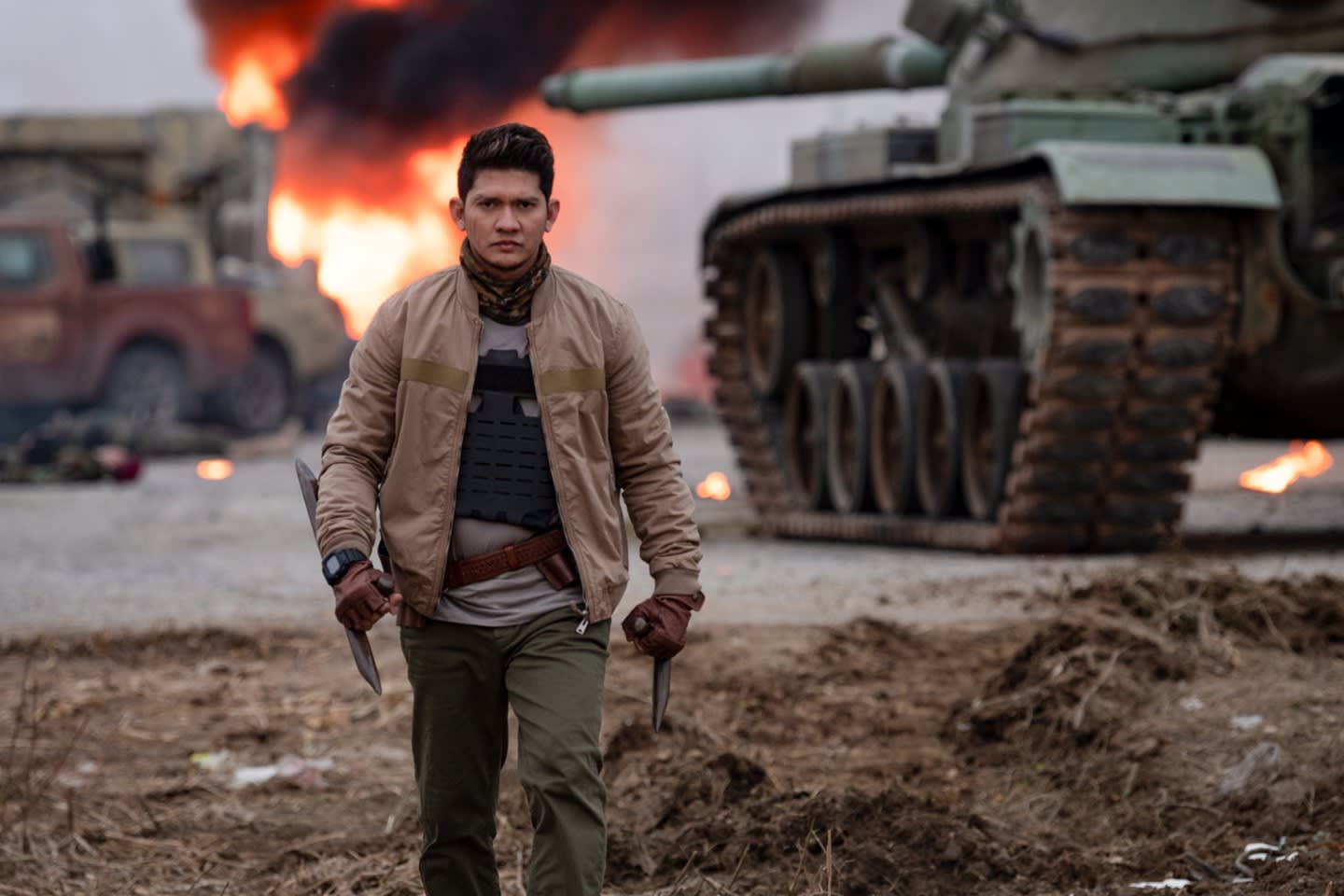 Expend4bles is also welcoming some newcomers to the cast, who should inject the movie with a lot of fresh, new energy that will be fun to see. Among them are some actors and characters who may very well stick around the franchise for a while.
Andy Garcia – Marsh, a CIA operative responsible for gathering the Expendables and being their handler. Each Expendables movie has had a new handler, and this time, Marsh is up.
Megan Fox – Gina, a CIA operative working under Marsh who joins the Expendables for their mission. She also just happens to be Lee's ex-girlfriend, which makes for a sticky situation.
Iko Uwais – Suarto Rahmat, the main antagonist of Expend4bles. As a mercenary, he is ruthless and will do whatever it takes to gain more power – including putting nuclear weapons into the most dangerous hands.
Tony Jaa – Decha, a former member of the Expendables. He's since retired and led a life of pacifism, but when Barney hunts him down in Thailand to bring him back into the fold, he agrees to come back for reasons personal to them both.
Curtis '50 Cent' Jackson – Easy Day, a newcomer to the team. Not much is known about his character, but 50 Cent has previously joked that Expend4ables is about to be "his" movie. "I'm taking over the franchise," he claimed at CinemaCon.
Jacob Scipio – Galan, another new member of the team. It's revealed he's the son of former team member Galgo, who was played by Antonio Banderas in The Expendables 3.
Levy Tran – Lash is another CIA operative who joins the team under the direction of Marsh. She's no-nonsense and has no problem putting the testosterone-fueled boys in their places.
Which of these characters will survive to join the new Expendables team led by Lee Christmas? Head to theaters to find out!