Despite theaters not ramping up with reopening and getting back to speed until heading into the last part of the year, 2021 offered some incredible movies, from huge franchise blockbusters to inventive animation to beautiful and daring arthouse films. Some of the Atom Tickets staff sat down to think about our favorite movies of the year and these are the movies we each personally held nearest and dearest to us this year
Which one was your favorite movie of 2021?
The Green Knight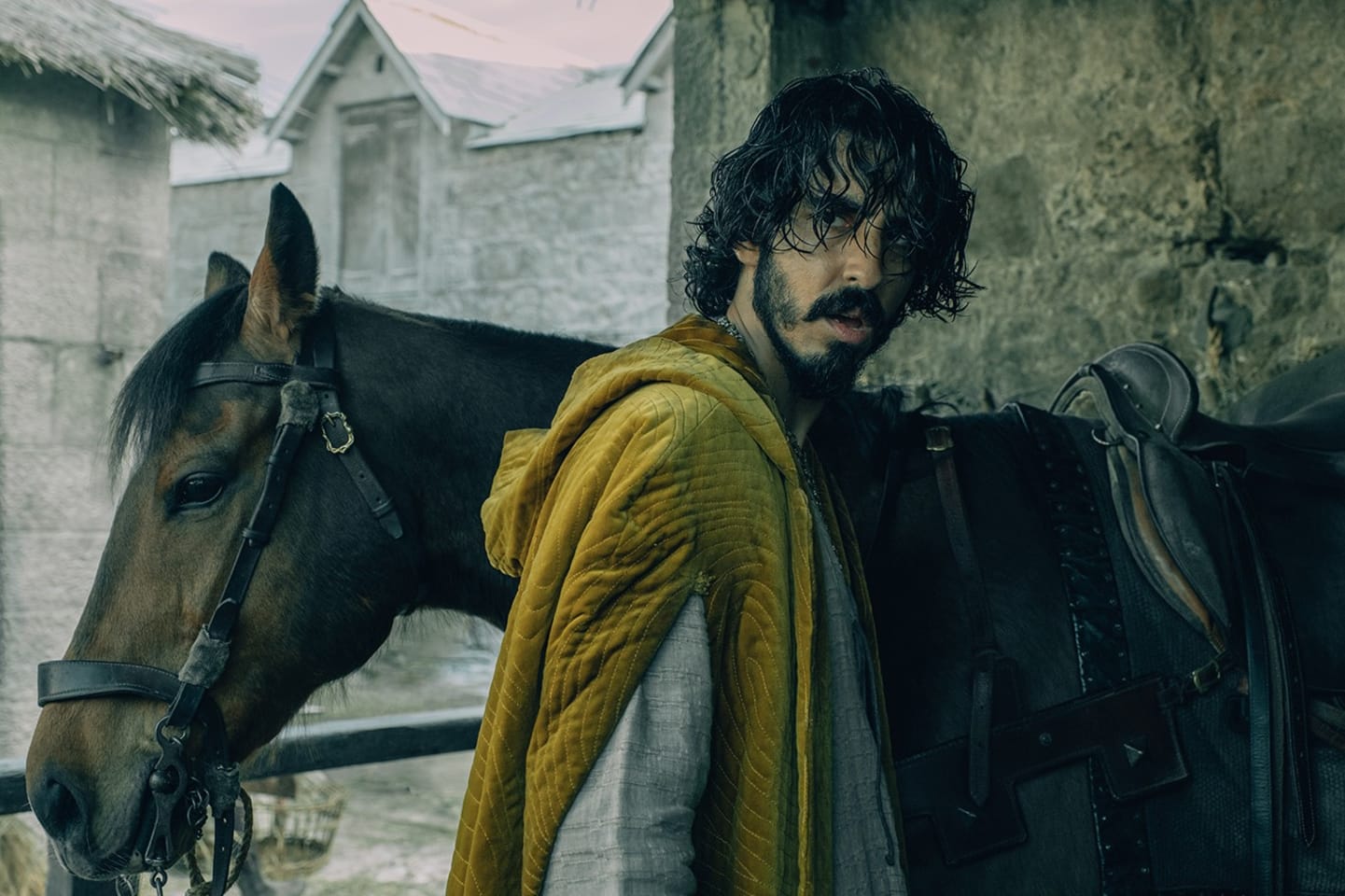 "It's hard to adapt any modern novel or stageplay, let alone a roughly 650-year-old chivalric romance written by an anonymous poet that's since become one of the cornerstones of Arthurian myth. Still, that's exactly what writer-director-editor David Lowery did, transforming the medieval epic into a cerebral and fresh new take on an old story. In the lead role of (not quite yet Sir) Gawain, Dev Patel shines. Patel's take on the character isn't the pure-hearted and pious Gawain of chivalric legend, but an underachieving, callous, and sheltered young man. He takes up the quest to meet the Green Knight not out of a sense of brave duty, but of shame, and, at times, he borders on the edge of unlikable. It's a bold change from the source material from Lowery, and it takes a skilled actor to walk that line while still keeping audiences on his side. But Patel, who is one of the more undersung but finest actors of our era, is more than up to the task, shouldering a movie in which he spends at least half of it as the only human character on screen. The original Sir Gawain and the Green Knight poem is one of the weirdest entries in all of Arthurian legend. It's less concerned with swordplay or knightly adventure and more concerned with the conflict between Christianity and paganism, death and rebirth, the order of Camelot vs. the wild unknown of nature, and with the push-pull dynamic of chivalric integrity against good old-fashioned lust. Lowery's take is even more internally focused, a bildungsroman in the truest sense, with Patel's Gawain fumbling toward manhood and spiritual awakening.
Andrew Droz Palermo's cinematography does much of the work of drawing out the symbolism of The Green Knight, and if there's any fairness in the world, he'll be nominated for an Oscar. In a rarity these days, Palermo utilizes plenty of wide and extreme wide shots, letting the natural, wild beauty of Ireland stand on its own. Virtually every frame once Gawain leaves the safety of Camelot could be a painting, with the CGI of the more fantastical elements of the movie adding rather than detracting from the natural magical realism of the film. Patel gets plenty of time to shine on screen, as do his costars, a powerhouse of talent in their own right: Alicia Vikander, Joel Edgerton, Barry Keoghan, Sean Harris, Kate Dickie, Sarita Choudhury, Ralph Ineson and Erin Kellyman. But Palermo and Lowery understand when to pull back and let the scenery and natural (or enhanced) elements underscore the stark rawness of Gawain's journey, the would-be knight but a small mouse in the vastness of the wilderness.
The Green Knight is certainly not the King Arthur-focused, swords-and-shields adventure that most audiences have come to associate with movies based on Arthurian legend. Instead, it's a slow-burn spiritual journey. But for those reasons and more, it just might be one of the most daring and visionary movies of 2021, and that's exactly why it's my favorite of the year." – Alisha Grauso
F9: The Fast Saga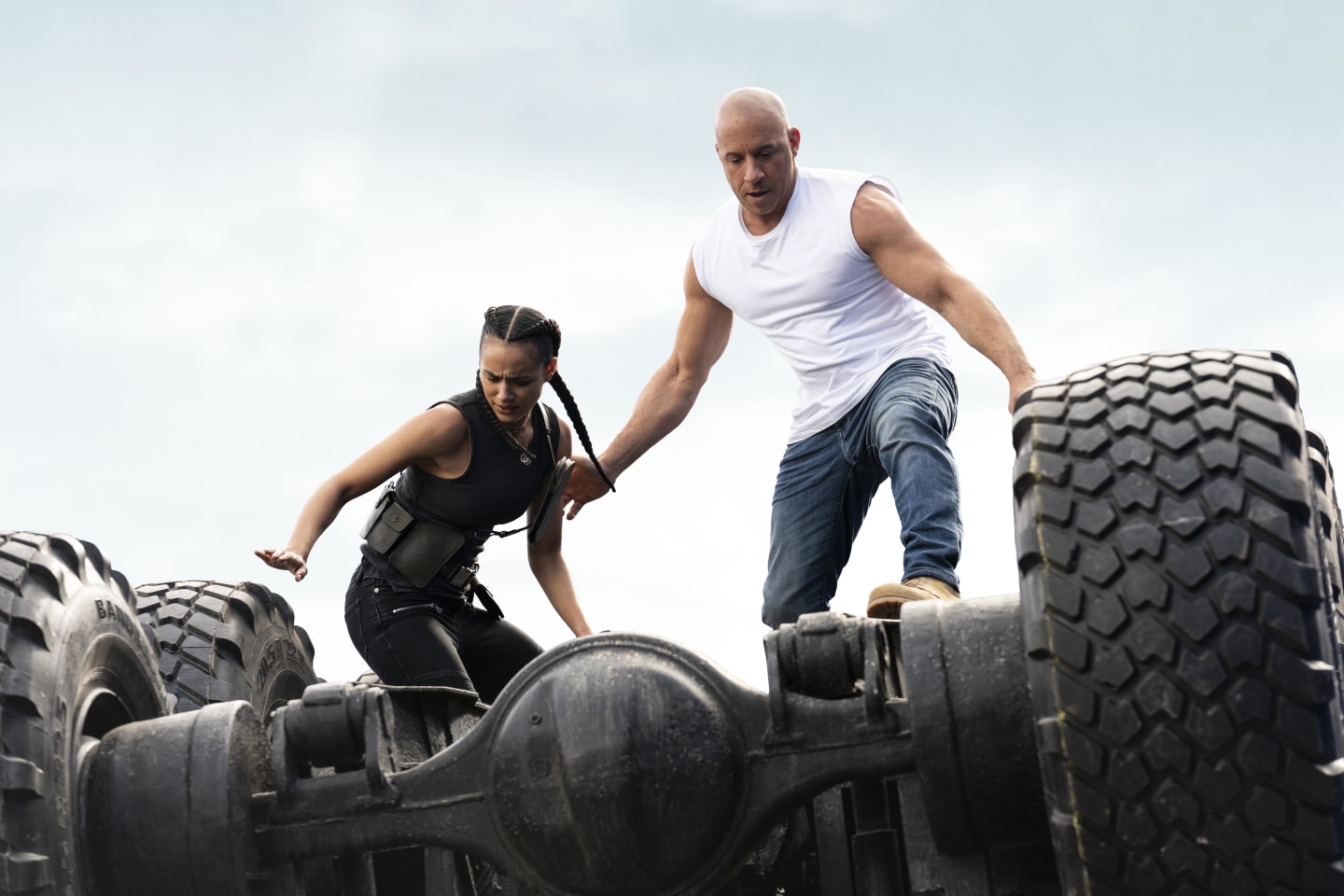 "Not many movie franchises have the staying power of Fast and Furious, and F9 proved to be a solid addition to its NOS-powered legacy. Is it the most highbrow, artistic film on this list? No. Is it the most fun? I'm willing to bet yes. The over-the-top stunts and outlandish plotlines make for a guaranteed good time and were just what I needed for my return to theaters in 2021.  The franchise understands how to maintain the integrity of its core cast (anchored by Vin Diesel, Michelle Rodriguez, Ludacris, Jordana Brewster and Tyrese Gibson), while keeping things fresh with new additions (like John Cena as Vin Diesel's brother). Recent additions like Helen Mirren as the skilled con mother of Jason Statham and Charlize Theron (and her bowl cut) as a villainous mastermind, help expand the universe over time while the return of characters we had mourned in the past (finally, justice for Han) keep us guessing. While Han's return could never fill the hole left in our hearts from the death of Paul Walker, it does let us hold on to hope that one day Dom's entire extended family will retire from "the life" for good and spend every day gathered around the backyard table with home-cooked BBQ and Coronas for all. For me, the Fast movies serve as a type of comfort food; an entertaining escapism that never gets old. You know just what you're getting—nonstop action, a world-saving mission, at least three speeches about the importance of family—and it's always good." – Lisa Konen
Dune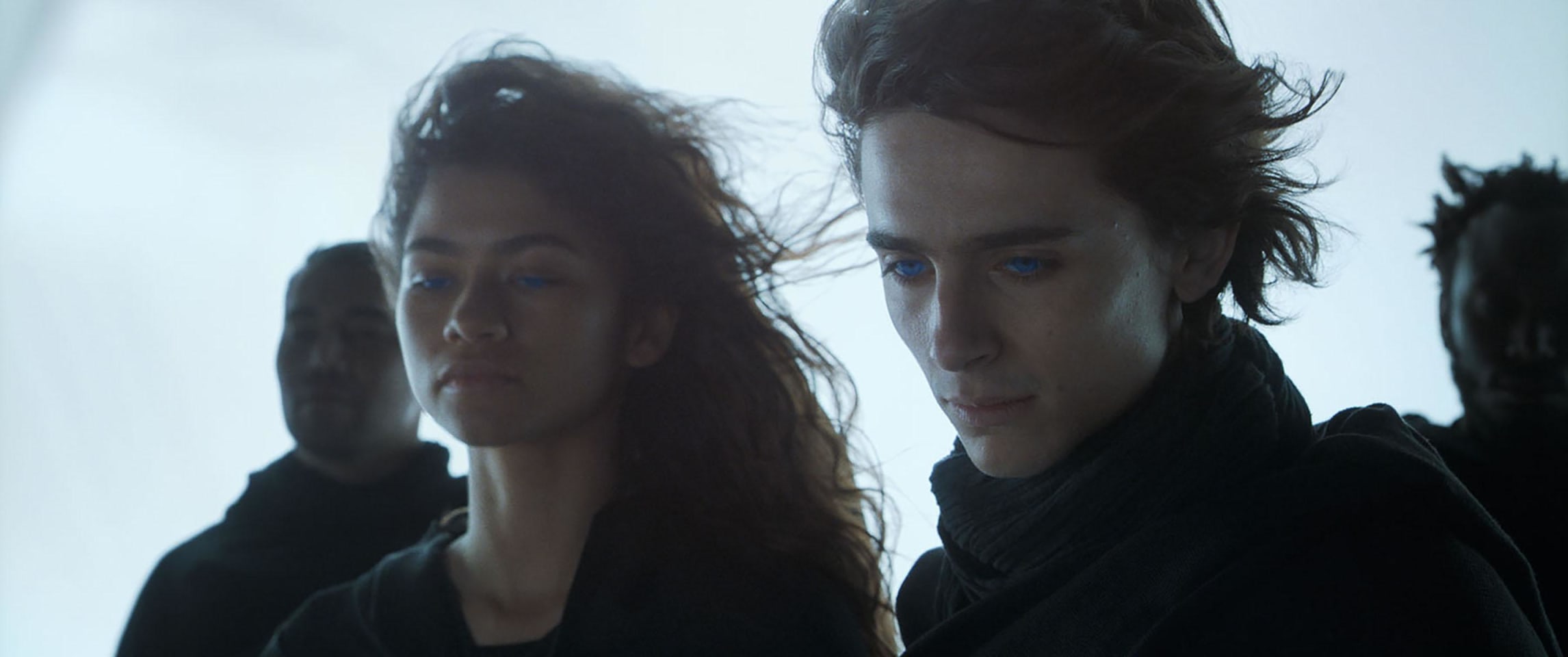 "Dune is a book (series) beloved by many for over 50 years. David Lynch's Dune is a gonzo movie also beloved (by an albeit smaller faction) for almost 40 years. So Denis Villeneuve was really challenging himself to try to appease both of these groups of dedicated fans while also making a film that could be followed by those with no prior exposure to the worlds of Arrakis and Caladan. Somehow, he pulled it off, while also brazenly calling his shot by making it a Part One with a lot of open narrative threads. Dune is sprawling and exciting and relevant in exactly the way that an epic sci-fi film should be. Fans of any aspect of film – cinematography, set design, sound design, wardrobe, effects, and obviously acting and directing – are given a feast worthy of a Padishah Emperor. While it may not be a flawless film, the only thing I can complain about right now is having to wait two more years for the next chapter!" – Seth Freilich
No Time to Die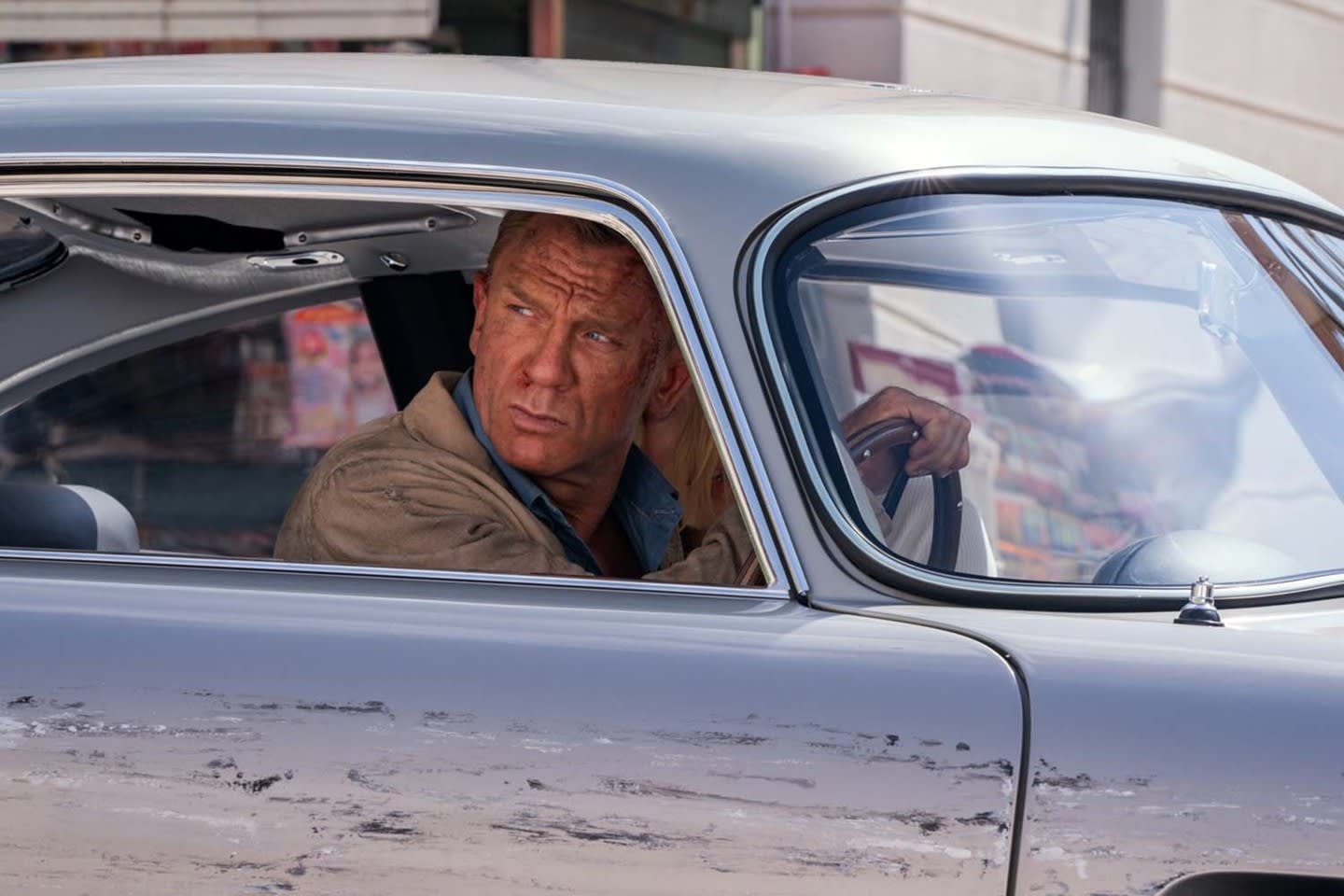 "As a lifelong James Bond fan, No Time To Die carried a great burden in my eyes. As the end of the Daniel Craig era, it had a daunting number of boxes to check to be considered a success. Not only did it have to be a good Bond movie first and foremost, but it was also tasked with treading territory that had never been explored in the franchise's nearly 60-year history. Never before has a Bond film been designed from the ground up as a clear farewell, a victory lap if you will, for the actor playing the role. Sean Connery flirted with retirement before ultimately going out with a whimper in Diamonds Are Forever, Roger Moore passed the baton as casually as he picked it up, Timothy Dalton and Pierce Brosnan were both rather unceremoniously relieved of their respective duties, and George Lazenby barely had time to say hello let alone goodbye.
Which brings us to Daniel Craig, the first actor to be given the opportunity to go out on his own terms, which is fitting for his tenure as 007. The Daniel Craig era ushered numerous firsts into the franchise, crafting a tragic origin story for the famed super-spy, mining the character for pathos rather than just bravado, and perhaps most importantly, developing a serialized narrative in contrast to the episodic installments of years past. This is perhaps the most defining feature of this era of Bond films and as such, No Time To Die serves as the rare direct sequel to a previous Bond film, carrying with it the burden of atoning for the sins of Spectre (a film that fell far short of expectations and thankfully was not Craig's sendoff). While No Time To Die is not without its own faults, this fan is delighted to report that it succeeds wildly in being a celebratory ode, not just to Craig's tenure, but to the franchise as a whole, nodding gracefully to elements from the series' history with panache. It also managed to craft a surprisingly emotional sendoff for Craig's Bond that was pitch-perfect given the arc of the character that began in 2006's Casino Royale. In fact, the ending was so well-knit that I left the theater with a thought that had never occurred to me in nearly two decades of loving this franchise: I think it's time we let 007 relinquish his license to kill and hang up his Walther for good. He's earned it." – Julian Bahmani
Pig
"A bearded Nicolas Cage goes looking for his kidnapped truffle pig. I did not expect a movie with that elevator pitch to bring me to tears multiple times and be one of my favorite movies of the year, but 2021 has been full of surprises. While some people were quick to brand this filmas "John Wick with a pig," that simply isn't true. Pig is introspective and subdued, and more interested in grief and human interaction than revenge. There may not be many action sequences, but director Michael Sarnoski packs more than enough emotional wallops within the film's 92 minute run-time to keep the audience on their toes.
This is Sarnoski's feature film debut. He handles the material and pacing with such care that you would think he already has 10 studio films under his belt. The hierarchy and underworld of the Portland food scene is fascinating and features more impressive world-building than many modern sci-fi movies. I would watch a 10 episode mini-series spinoff focusing on just that.
The linchpin of the movie's charm, and the main reason for its lasting impact on me, is Cage's acting. Without the right actor, the whole thing could have fallen apart. His subtle portrayal of Rob, an isolated former chef dealing with years of anguish, is his best work in years (maybe even decades). What begins as an enigma slowly unravels into an endearing and pitch-perfect look at loneliness, identity, and how to come to terms with both. If Cage doesn't win any trophies for this role, I will officially be boycotting awards season." – Michael Amouyal
Tick, Tick…Boom!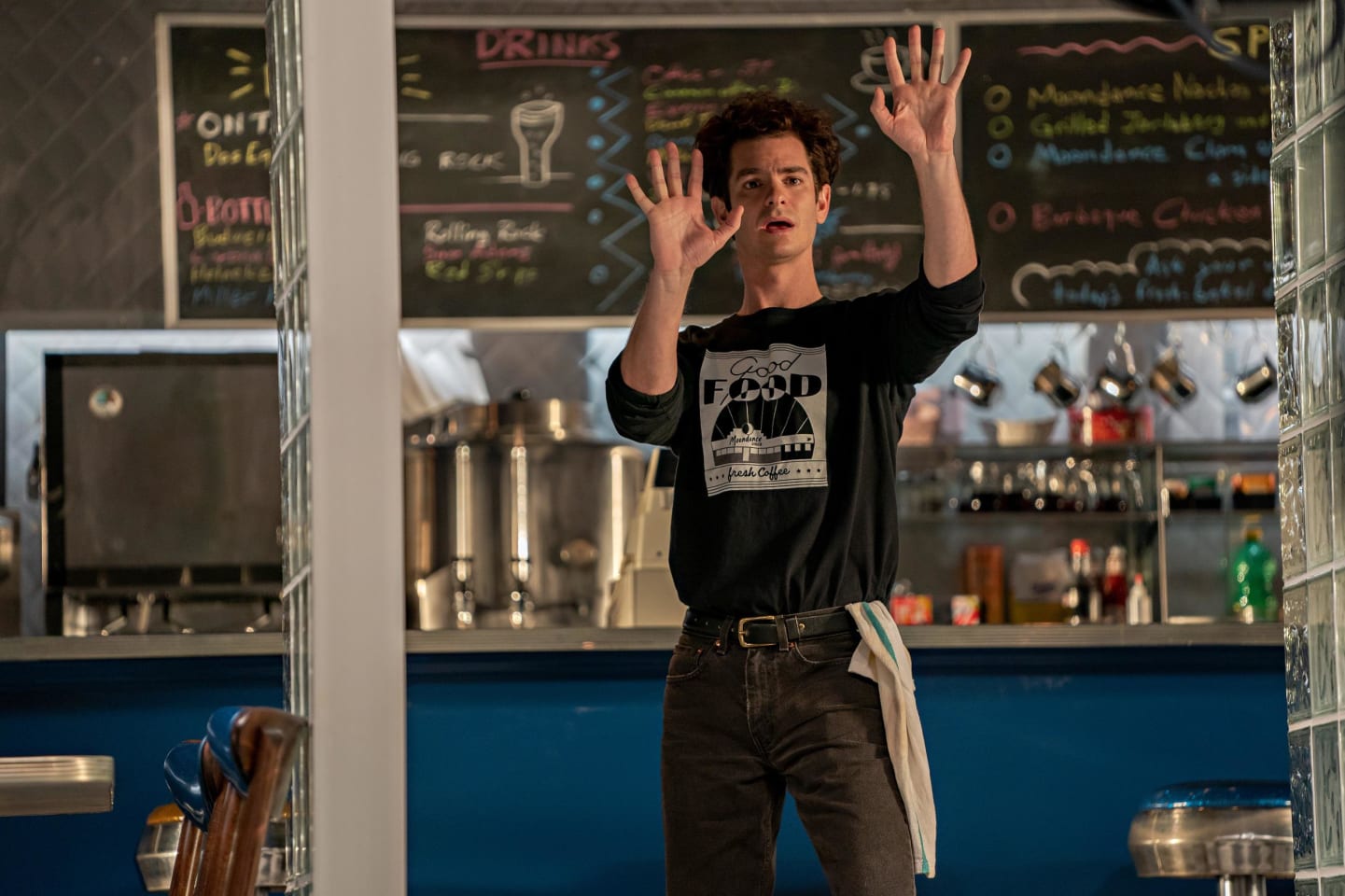 "Like everyone else, I was just as excited and eager to get back to the movie theater, and there were some great flicks to catch! The one that comes in as number one for me was tick, tick…BOOM! The musical stars Andrew Garfield as composer and playwright Jonathan Larson in a film adaptation of Larson's semi-autobiographical musical of the same name. I adore musicals and films, but one hurdle of adapting the stage to the screen is the disconnect between the actor and the audience. In a live stage performance, the audience gets to feel the raw emotion of the actor in real time, watching the story unfold right in front of them, and even at times may feel like they are part of the performance themselves. The story is being told both for them and with them.
But with the introduction of the camera, musicals oftentimes end up feeling like just any other movie. We sit in the theater and watch actors that are larger than life in a spectacle. However, that isn't the case with tick, tick…BOOM! The most unique part of the faithful adaptation is how the story is largely told by the characters performing on a literal stage. They seem to sing for us, not for each other, as the camera never shows the audience in the crowd until the very end of the film. It is as if we could be watching an actual recording of Jonathan Larson's original performance in 1990, not an adaptation at all, which makes the film even more magical. With this format, the emotions seem so much more prominent. We grieve alongside Jonathan as he laments the ticking clock that counts down towards his impending thirtieth birthday and self-imposed deadline for success, and the pain is piercing as he continues to watch hopelessly as each of his friends, one by one, becomes HIV positive. It's even more heartbreaking discovering that the ticking clock was not only counting down to Jonathan's thirtieth birthday, but to his sudden death just five years later before the opening of Rent – for which he would win three posthumous Tony Awards. The musical makes one question what they define as success, and what constitutes a happy life for everyone. Is it all just about how much fame we can achieve, or is it about living in the moment with the ones we love?" – Kaitlyn Nickol
Encanto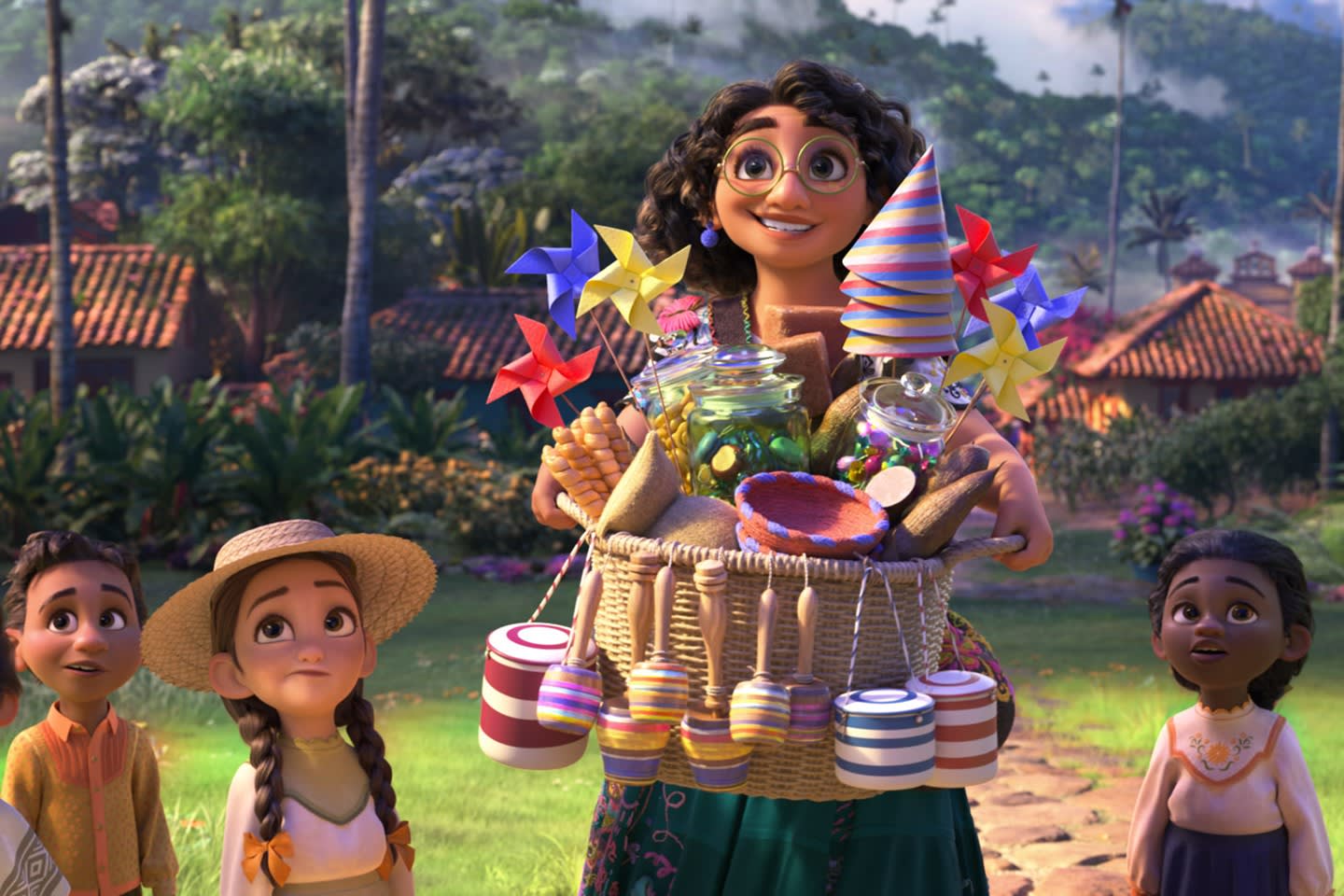 "I have been a lifelong animation fan who would watch Disney and Pixar movies on a loop. My parents love to remind me that when I was a toddler, when the movie would end I would simply remove my binky and say, "Again." As an art form, animation has progressed at such a rapid pace throughout my lifetime, and Encanto puts those developments on full display. We see technical achievements that couldn't have even been dreamed of years ago. The setting of Columbia looks so lifelike, it is easier to believe that they were filmed rather than created entirely by animators. What is even more amazing about this movie is that it is unlike any other Disney animated movie I have seen. It has the classic Disney musical numbers and magical elements, of course (both of which are amazing), but it is focused on a culture and way of life that has never been given the Disney treatment before. The themes of finding your role in society, a crushing sense of self-imposed stress, and reacting to the trauma in your past all left me sobbing through the final stretch of the movie. Despite those intense themes, this movie was funny, heartwarming, and beautiful." – Sean Smith