If you've seen or heard about 1917, then you know it's getting rave reviews for a reason. Most war movies are gripping and tense just by the nature of the subject matter, but Sam Mendes' epic is even more tension-fueled than most. Thanks to the peculiar way he seamlessly wove the movie together (thanks to the unparalleled camerawork of veteran cinematographer Roger Deakins) to appear to be done all in one shot, 1917 is a film that sucks you in and doesn't relinquish its emotional grip until the credits roll.
It might surprise people to know, then, that the story was inspired by one told to Mendes himself by his own grandfather, Alfred Mendes. Originally told to him as a little boy, it was a tale that stuck with Sam Mendes into adulthood and later became the seed from which 1917 was born.
Mendes first related this little bit during Variety's podcast. Though he couldn't remember the exact details, it was one of those childhood memories whose edges dissolve over time but the core of which remains lodged within:
"I had a story that was a fragment told to me by my grandfather, who fought in the First World War. It's the story of a messenger who has a message to carry. And that's all I can say. It lodged with me as a child, this story or this fragment, and obviously, I've enlarged it and changed it significantly. But it has that at its core."
As it turns out, Mendes' own grandfather was the messenger in question. His story is just as gripping as that of 1917 fictional leads Blake and Schoefield. Alfred Mendes enlisted in the British Army in January 1916 at the tender age of 19. He first served in the 1st Battalion Rifle Brigade then was soon sent off to France to train to be a signaller. This was a tricky and important position as signallers were responsible for signaling communications and commands from the front lines back to the command position and vice-versa. Often, it involved laying landlines down in dangerous enemy territory, or getting creative with signalling – flags, mirrors, lights, and Morse Code were all employed in trying to signal communications back and forth without enemy troops breaking the code.
On October 12, 1917, Alfred faced his most daunting test yet. Hundreds of British soldiers had been charged with reclaiming the village of Poelcappelle in Belgium from the Germans. It was an important location from a strategic standpoint as it was close to the Passchendaele Ridge and Allied forces resolved to have it back under their command. The British troops attacked on a day that poured down rain, suffering heavy losses, losing a third of their men in one go. One hundred fifty-eight men in Alfred's battalion of 484 were killed, wounded, or MIA – and no one could locate the missing men as they were scattered across miles of sucking, waterlogged foxholes and craters in the mud. Stuck in the middle of No Man's Land, they were unable to communicate their positions back to their allies in the safe zone without being killed.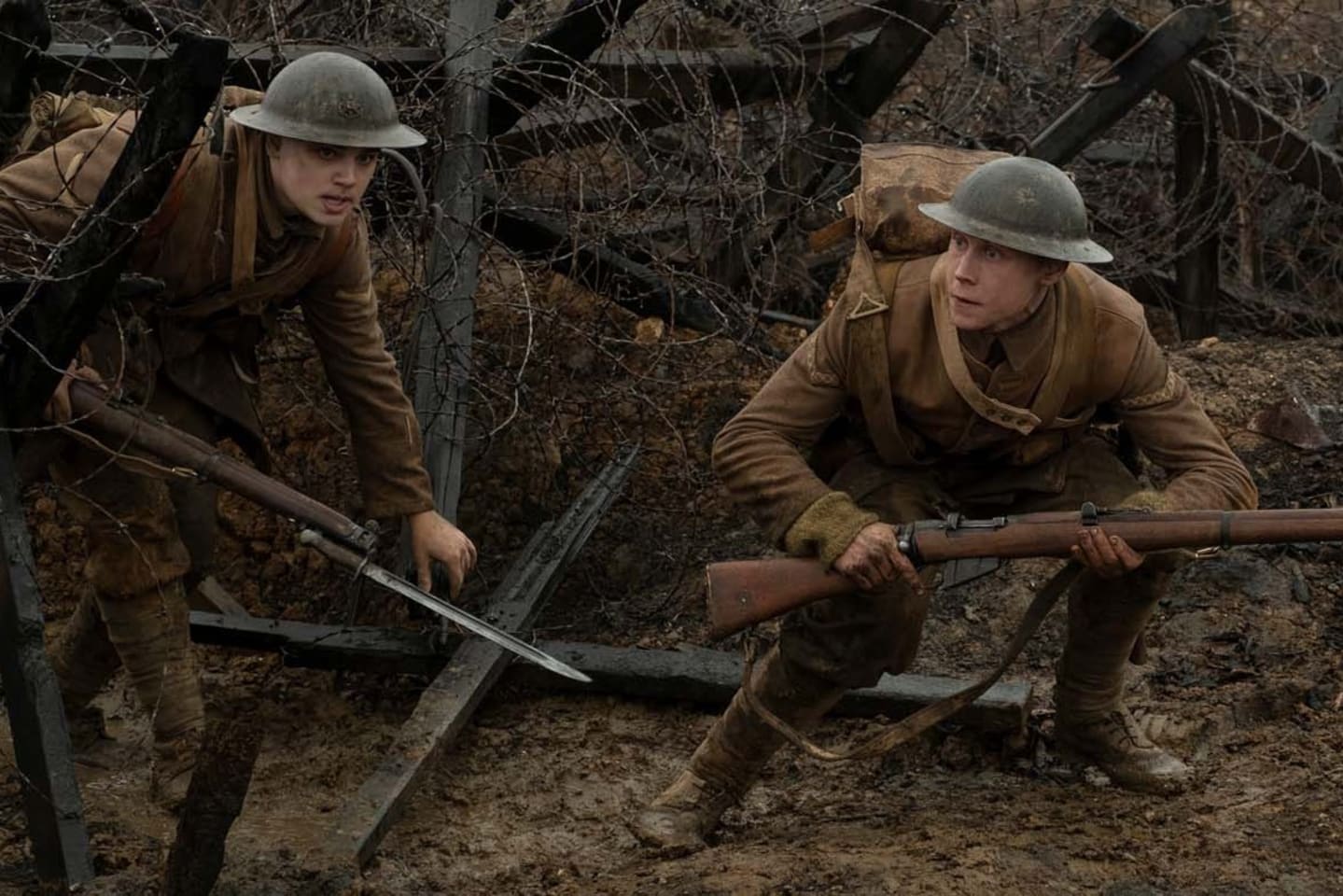 When Alfred Mendes' commanding officer asked for a volunteer to do the almost certainly fatal job of being a runner – that is, running out to locate the positions of the surviving men and then reporting back to the troops – Alfred volunteered for the job. He later wrote in his memoirs that though it had little to do with his training as a signaller, he felt obligated to volunteer for the role.
Miraculously, he survived and not only did he survive, he located a number of survivors, enabling them to be rescued. It was an act that later won Alfred the Military Medal for bravery (which later came to be replaced by the Military Cross).
In those same memoirs, Autobiography of Alfred H Mendes 1897-1991, he recalled how lucky he'd been, how at the time it didn't occur to him he should have died: "In spite of the snipers, the machine-gunners and the shells," he wrote, "I arrived back at C Company's shell hole without a scratch but with a series of hair-raising experiences that would keep my grand and great-grandchildren enthralled for nights on end."
One of those grandchildren enthralled with his tales would one day go on to turn his grandfather's memories into a film that has now generated 10 Oscar nominations. Though the story has expanded and the names are different, Blake and Schofield's dangerous clock-beating mission all started in the mud of a small town in Brussels with a young soldier named Alfred Mendes.
1917 is in theaters now. Get tickets here.