The Best Picture category has been the largest category at the Oscars since expanding from five nominees to up to 10 a decade ago, but it has always been the most coveted prize and the night's top honor no matter how many nominees have been allowed. This year features eight movies all vying for the golden trophy, each one drastically different than the next. It's a diverse spread, including two musicals, one Marvel blockbuster, and a few daring visions from some of our best working directors today. If these films didn't land in your local theater (or you missed them while they were) and want to brush up on all the Best Picture nominees before Hollywood's Super Bowl on Sunday, read on!
Black Panther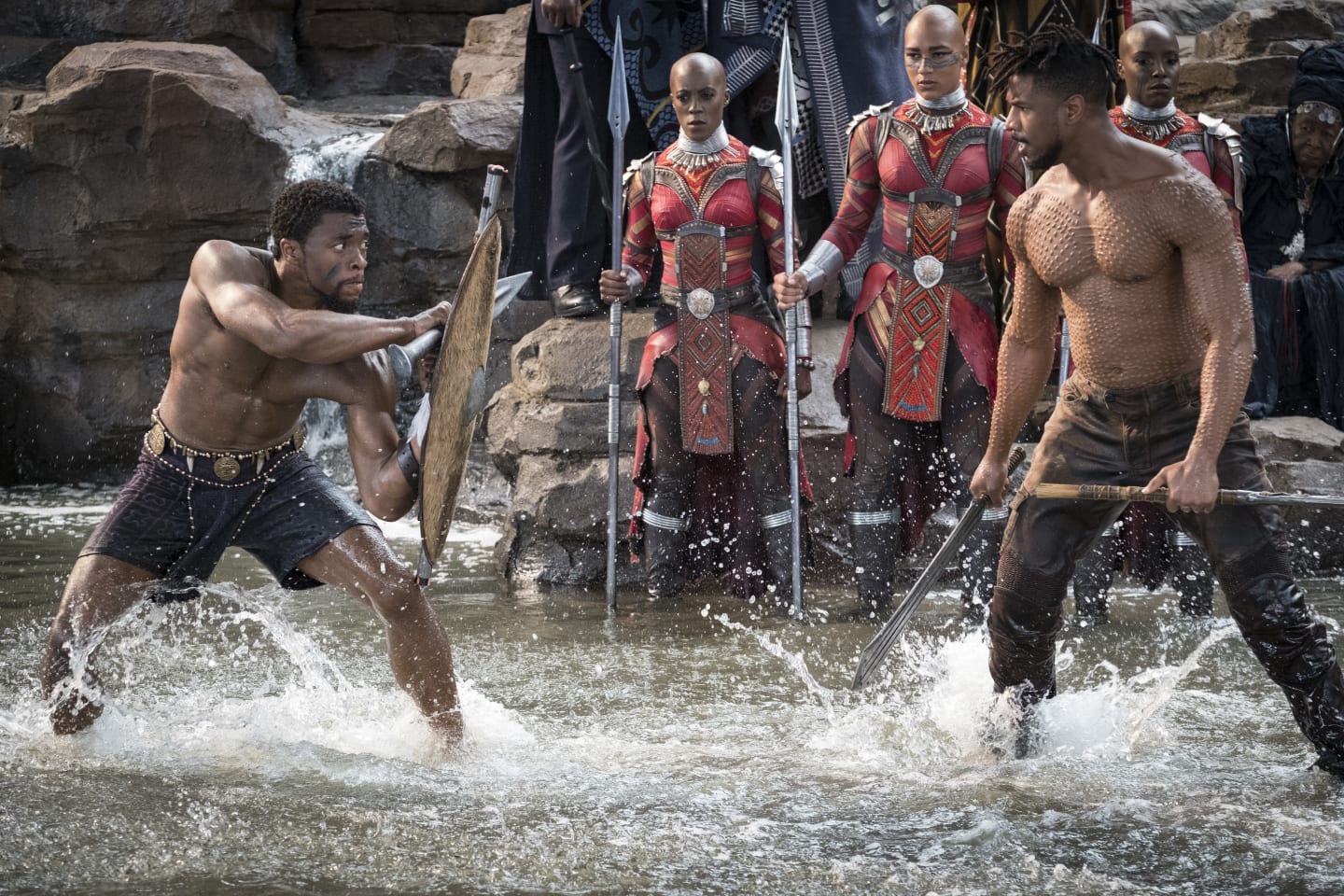 The surprise contender for Best Picture, Black Panther was the most successful movie of 2018, as well as the one that had the greatest cultural impact. Some might argue it has no place alongside the rest of the movies, but there is no denying it left an impact crater on Hollywood (and pop culture) like a meteor strike thanks to its wild success and cultural relevance. The Ryan Coogler-directed film tells the story of T'Challa (Chadwick Boseman), the young King of Wakanda, who is torn between opening up his secluded country to the scrutiny of the world or remaining hidden forever. His internal conflict is made all the more intense when his estranged cousin, Erik Killmonger (Michael B. Jordan), returns to the homeland he's never seen, determined to regain the throne and take Wakanda to task for allowing its people to suffer and die outside its borders. While Boseman was excellent as T'Challa, it was Jordan's angry, betrayed performance that channeled the rage of an entire culture and dared you to look away.
Bohemian Rhapsody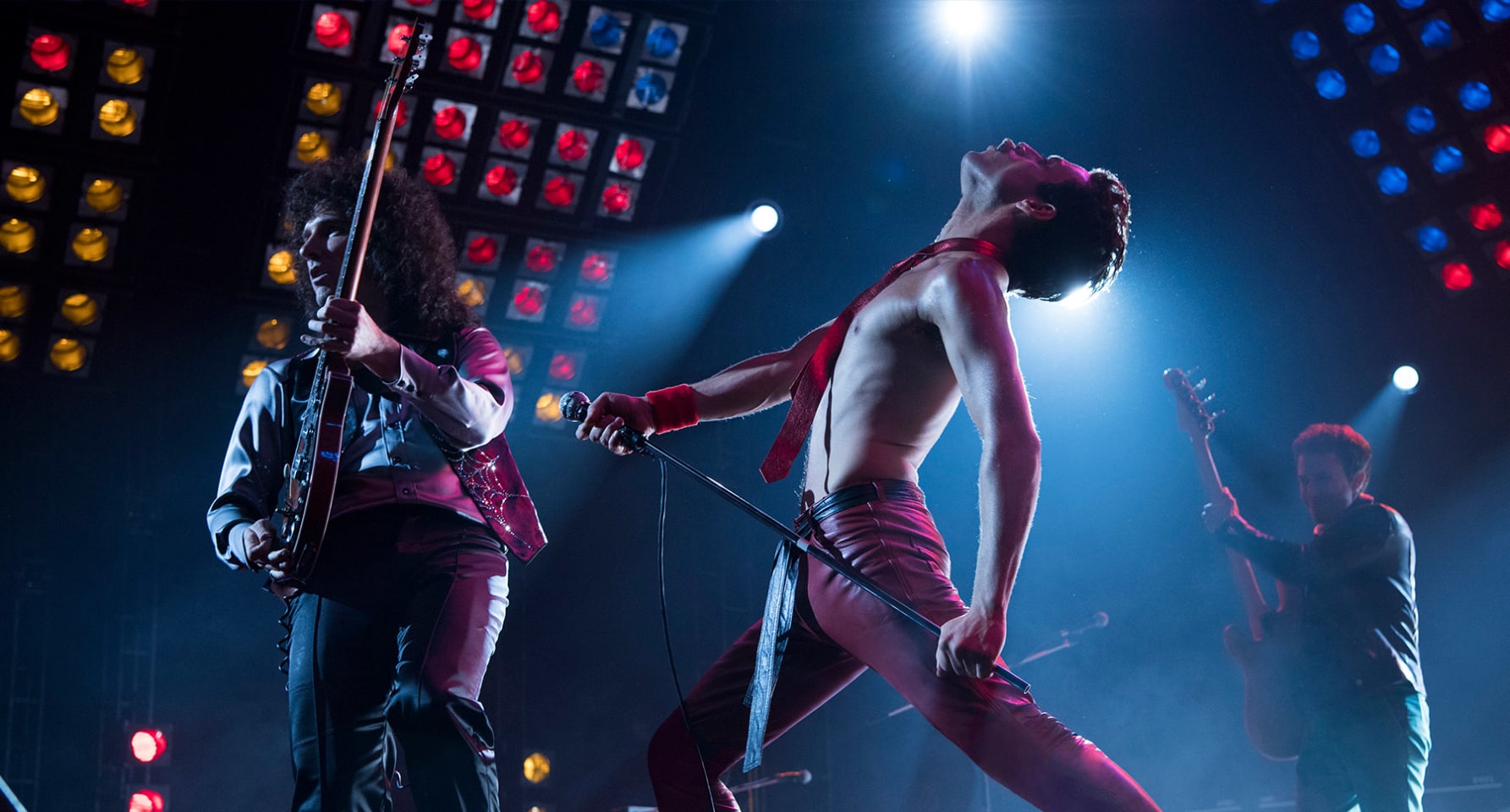 You might have heard about the controversy surrounding this one, thanks to director Bryan Singer being fired from production with three weeks left in filming and the ongoing accusations against him. But Bohemian Rhapsody was more than just Singer, and Academy voters saw fit to award their work, particularly that of lead Rami Malek, who stepped into the role of Freddie Mercury and made it his own. The film follows the trajectory of Queen's rise, revolving particularly around Mercury, but also touching upon the importance of the rest of the band in shaping Queen into what it became. The capper is the recreation of the famous 1985 Live Aid concert, just six years before Mercury died.
BlacKkKlansman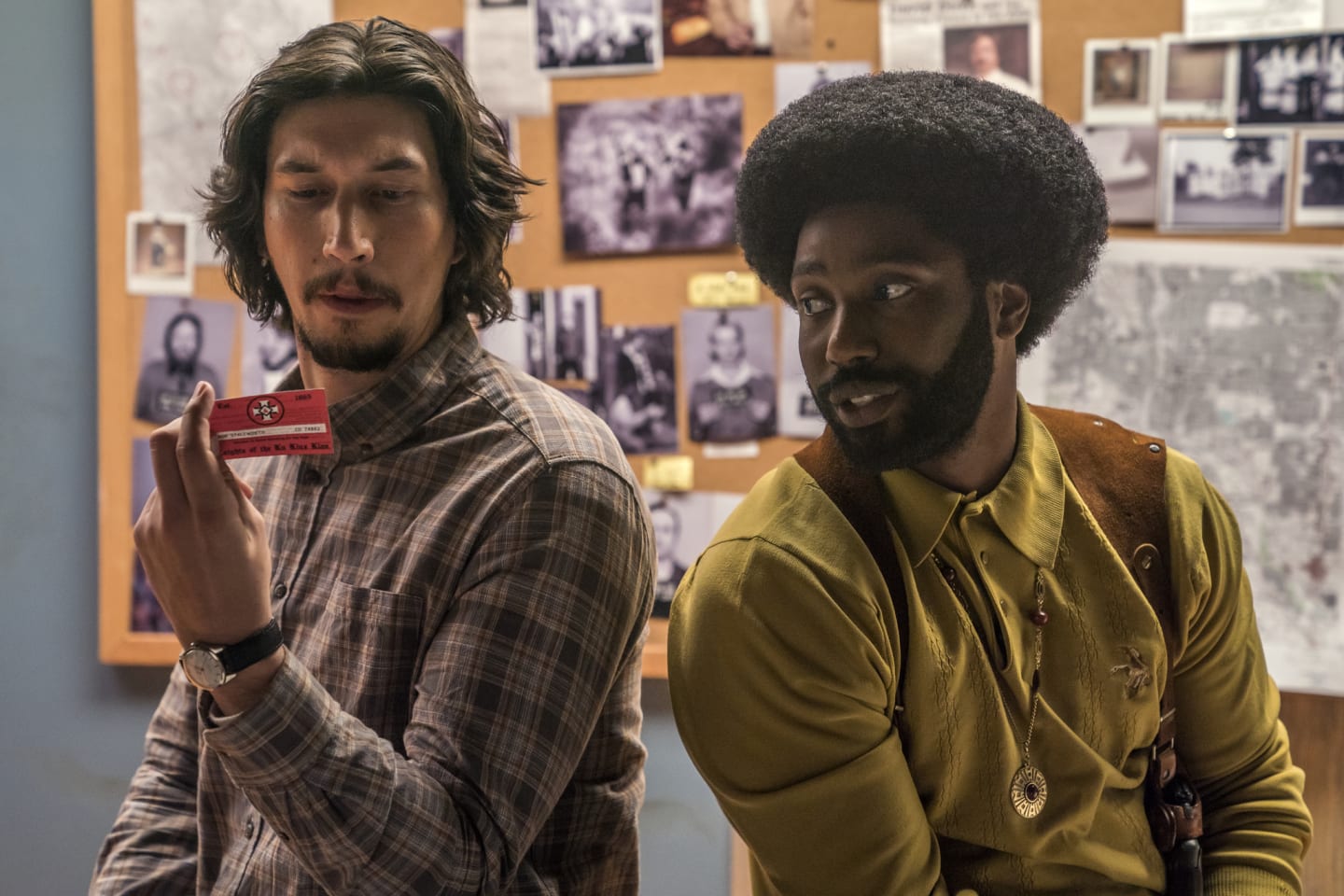 Veteran director Spike Lee has been getting us to think about race for over 30 years with his films, and BlacKkKlansman, like the rest, is both relevant to our times and thought-provoking. The based-on-a-true-story film tells the story of rookie cop Ron Stallworth (John David Washington) who joins the police force with a plan – going undercover and infiltrating the Klu Klux Klan. The only problem? He's black. He recruits fellow cop Flip Zimmerman (Adam Driver) to be the white face of the operation while he works the strings from behind. The two are pulled deeper and deeper into the snakepit as they try to destroy it from within. Washington and Driver turn in masterful performances that blend deadpan humor with an examination of race in America. In another inspired bit of casting, Topher Grace plays Grand Wizard David Duke. Yes – that David Duke.
The Favourite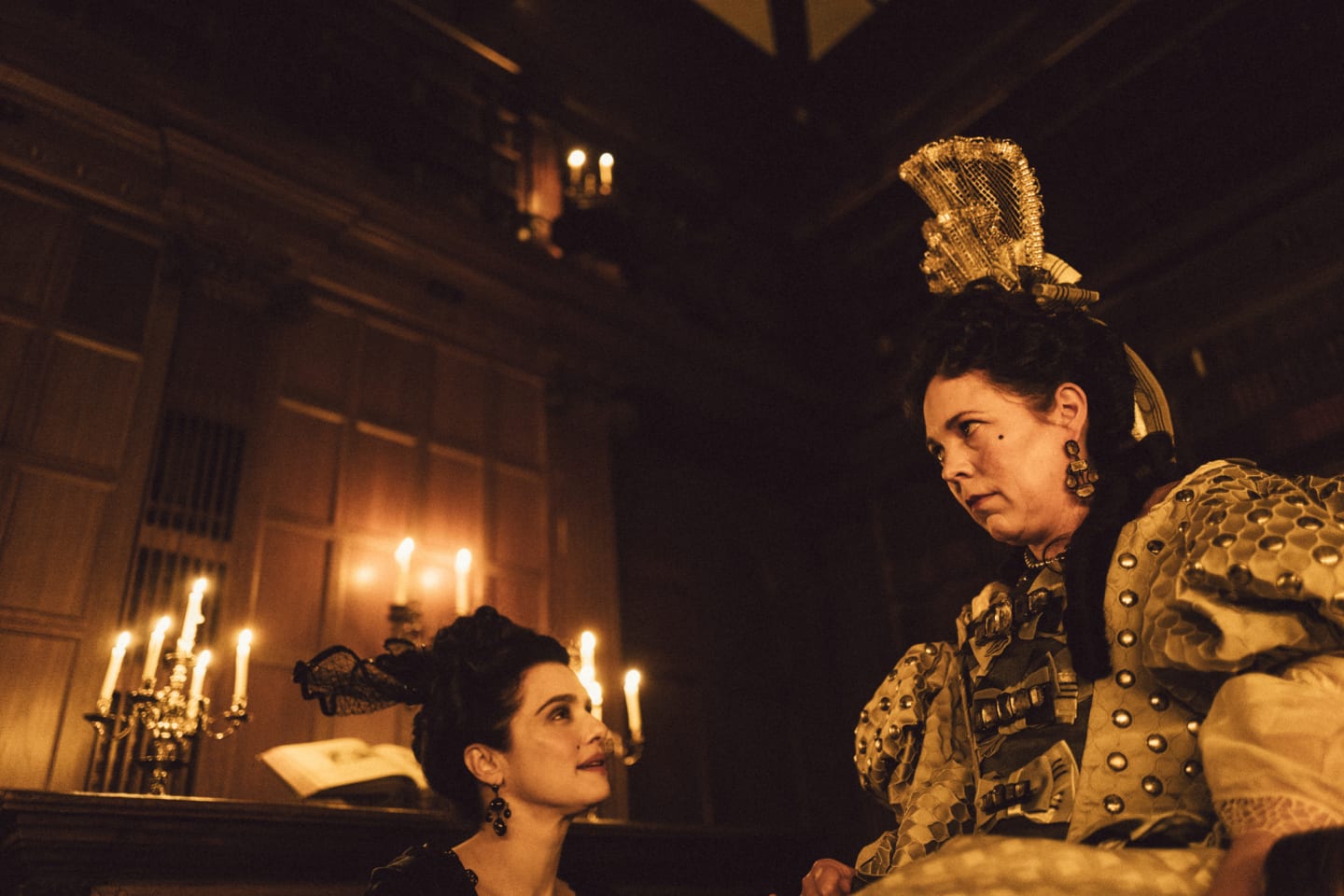 Anyone who saw The Lobster knew they were in for something unexpected with the unpredictable style of director Yorgos Lanthimos. But The Favourite may have topped even that with a wild, whimsical look into the troubled reign of Queen Anne (Olivia Colman). The movie slides back and forth between absurdist humor, seduction, and a lavish costume drama as the queen gets caught in a love triangle with her closest advisor, Lady Sarah (Rachel Weisz) and new companion, Abigail (Emma Stone) as the nation marches through war with France. All three leads are magnificent in their roles, with Colman earning a Best Actress nod and Weisz and Stone both being nominated for Best Supporting Actress. If you're looking for an expected period piece biopic, this isn't the movie for you – it is, however, a great deal more.
Green Book
Could Green Book be the movie that earns Mahershala Ali his second Best Supporting Actor win in two years? It's entirely possible. Ali shines as Don Shirley, celebrated classical and jazz pianist, who hires Italian-American bouncer Tony "Lip" Vallelonga (Viggo Mortensen) to be his driver and bodyguard during a concert tour of the South in the '60s. The pair strike up an unlikely friendship and bond over the course of the movie, with Don helping Tony Lip write love letters to his wife and Tony encouraging Don to get back in touch with his estranged brother. It's worth noting that that same estranged brother of Shirley's has denied the friendship, stating it was always simply an employer-employee relationship. Still, there's no denying the strong performance from both men, particularly Ali.
Roma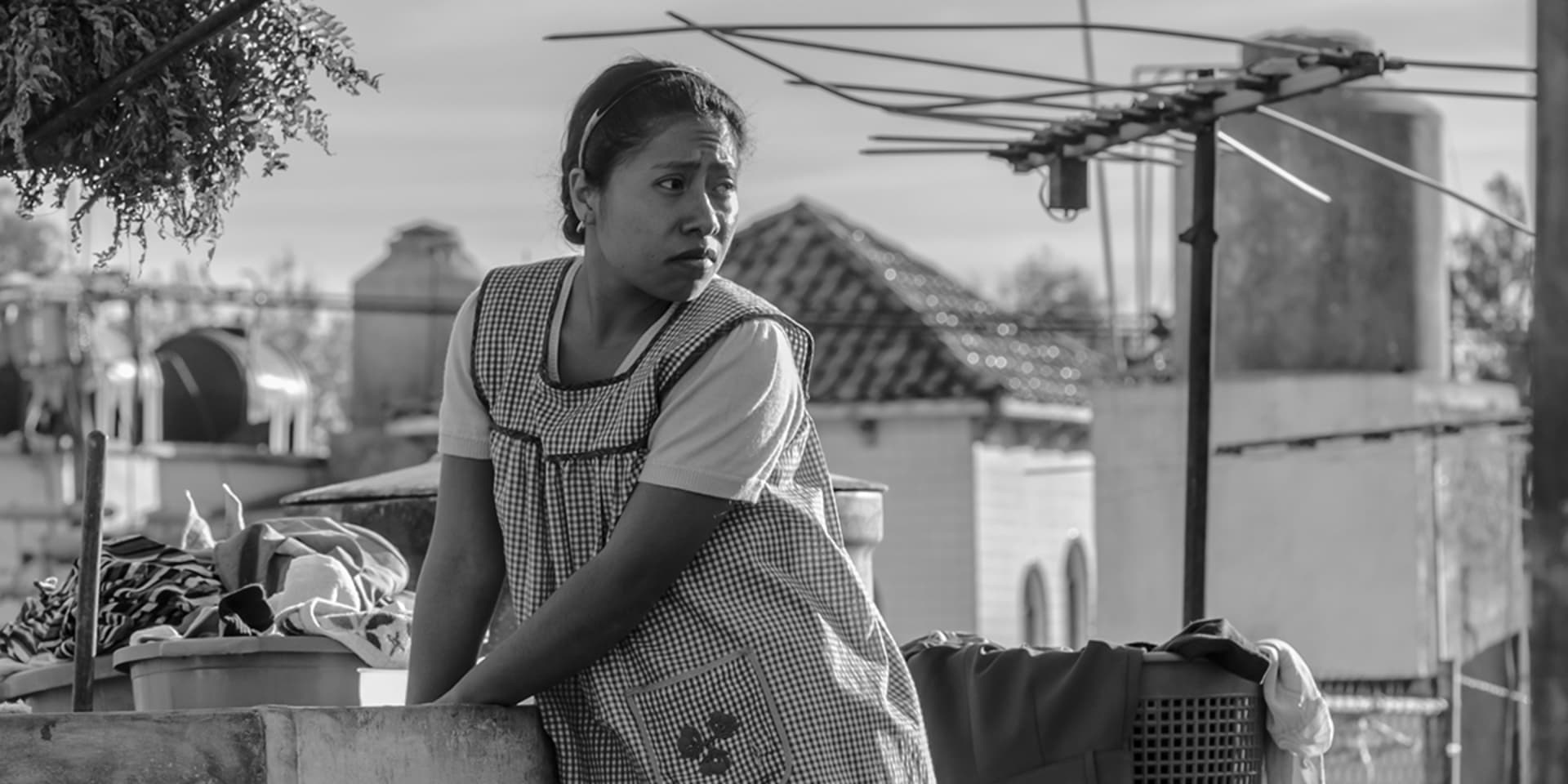 Is there any challenge director Alfonso Cuarón sets for himself that he doesn't achieve? What other director could have taken the idea of making an entire movie about a year in the life of a live-in maid for a middle-class family in 1970s Mexico, decide to film it entirely in black and white, and cast a complete unknown, indigenous woman as the lead actress? But that's exactly what he did with Roma, and of course it's received an avalanche of 10 Oscars nominations to go with Best Picture, including Best Director for Cuarón, Best Foreign Language Film, Best Actress, and Best Supporting Actress. The film is a deeply moving and humanitarian look at a time period and a people we never see represented on screen, based on Cuarón's own childhood memories.
A Star Is Born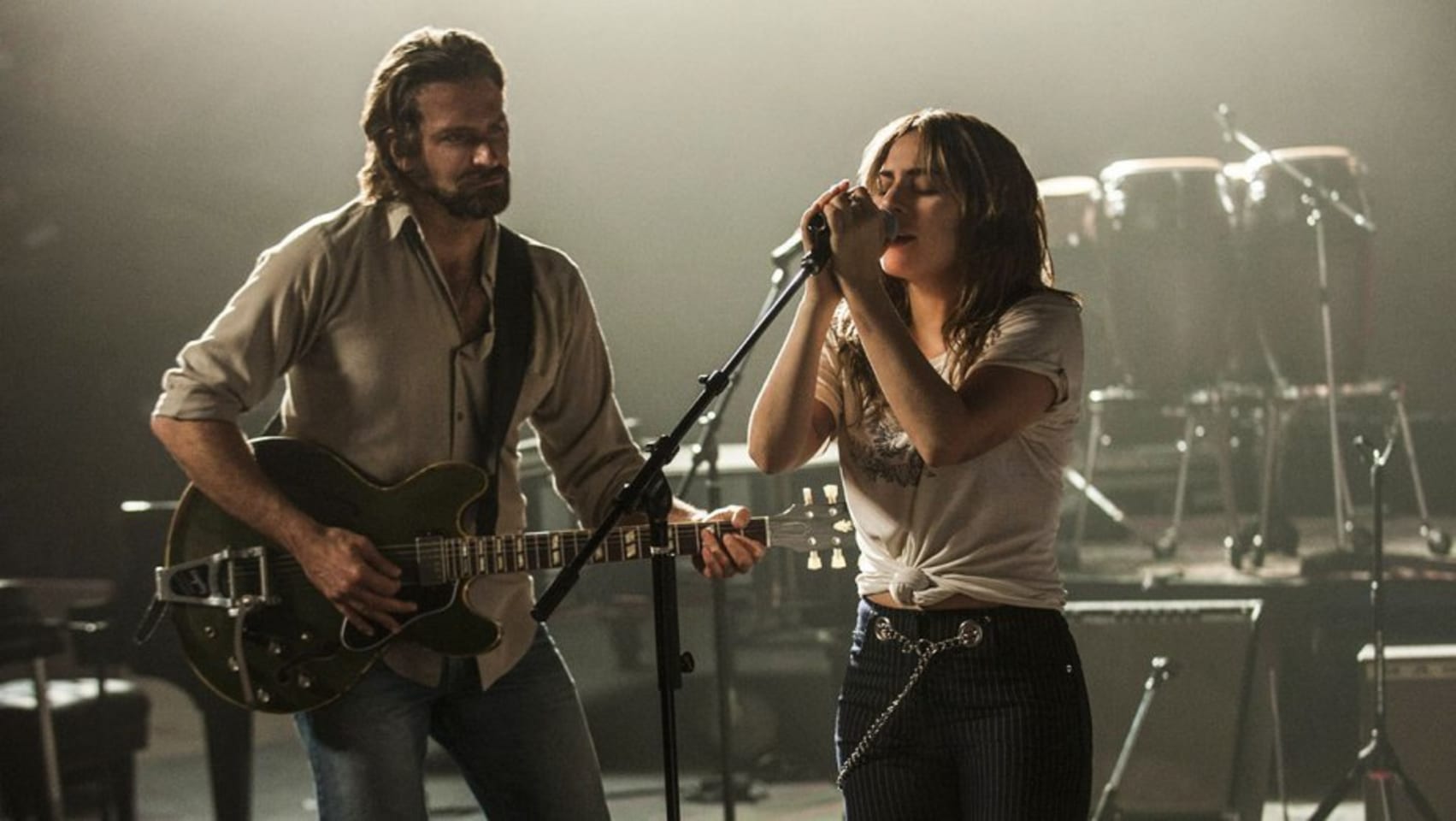 While Bradley Cooper may not have received a Best Director nod for his feature directorial debut, that's not to discount his gorgeous remake of A Star is Born. Cooper plays Jackson Maine, a veteran country singer who falls for struggling singer-songwriter Ally (Lady Gaga) and pushes her to become the star he sees buried inside her. Cooper is excellent as Jackson, but Gaga is the true star here. As Ally's star rises and their relationship crumbles under the weight of Jackson's drinking problem and inner demons, both bring weight and resonance to a movie that inevitably ends in heartbreak. The music will stick with you, particularly the haunting "Shallow," which is rightfully nominated for Best Original Song.
Vice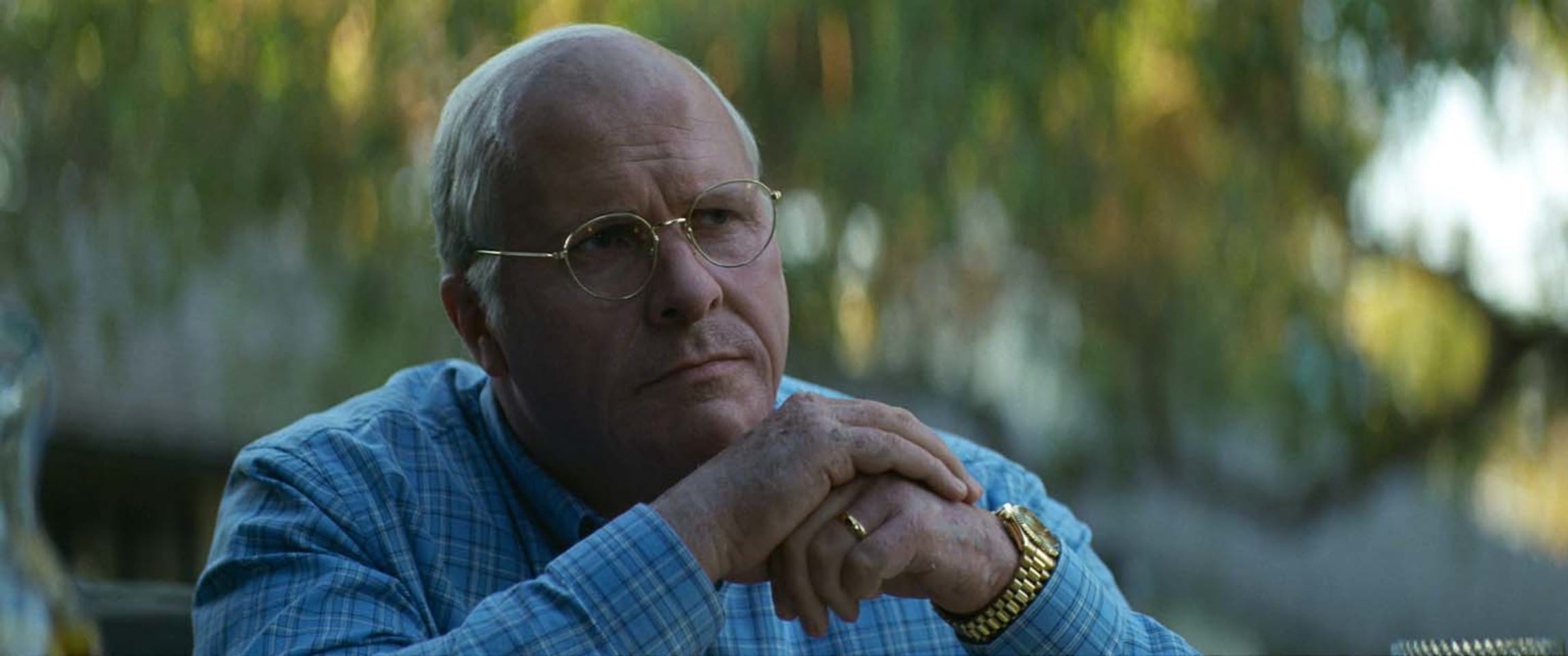 Leave it to director Adam McKay to take one of the most ruthless and diabolical men in American political history and make him the lead character in his movie. Vice examines the life of former Vice President Dick Cheney, from his humble beginnings in the '70s as an expelled Yale student with a drinking problem to the master manipulator of the George Bush administration and the man who would influence politics as we know them today – for better or worse. There is no hero here and no happy end; McKay smartly uses Cheney simply as the tool to tell the story of the modern Republican Party through Cheney's underhanded but brilliant tactics. Forever chameleon Christian Bale is completely unrecognizable as the Machiavellian VP, and Amy Adams and Sam Rockwell also turn in award-worthy performances as Lynne Cheney and President George Bush, respectively.
The 2019 Oscars will air Sunday, February 24 on ABC at 8pm EST/7pm CST. Read about all your viewing and streaming options here.
You Might Also Like
---
Editorial
Feb 11, 2021
Valentine's Day is around the corner and love is in the air… but maybe keep your mask on just in case. Romance, or at least the best...